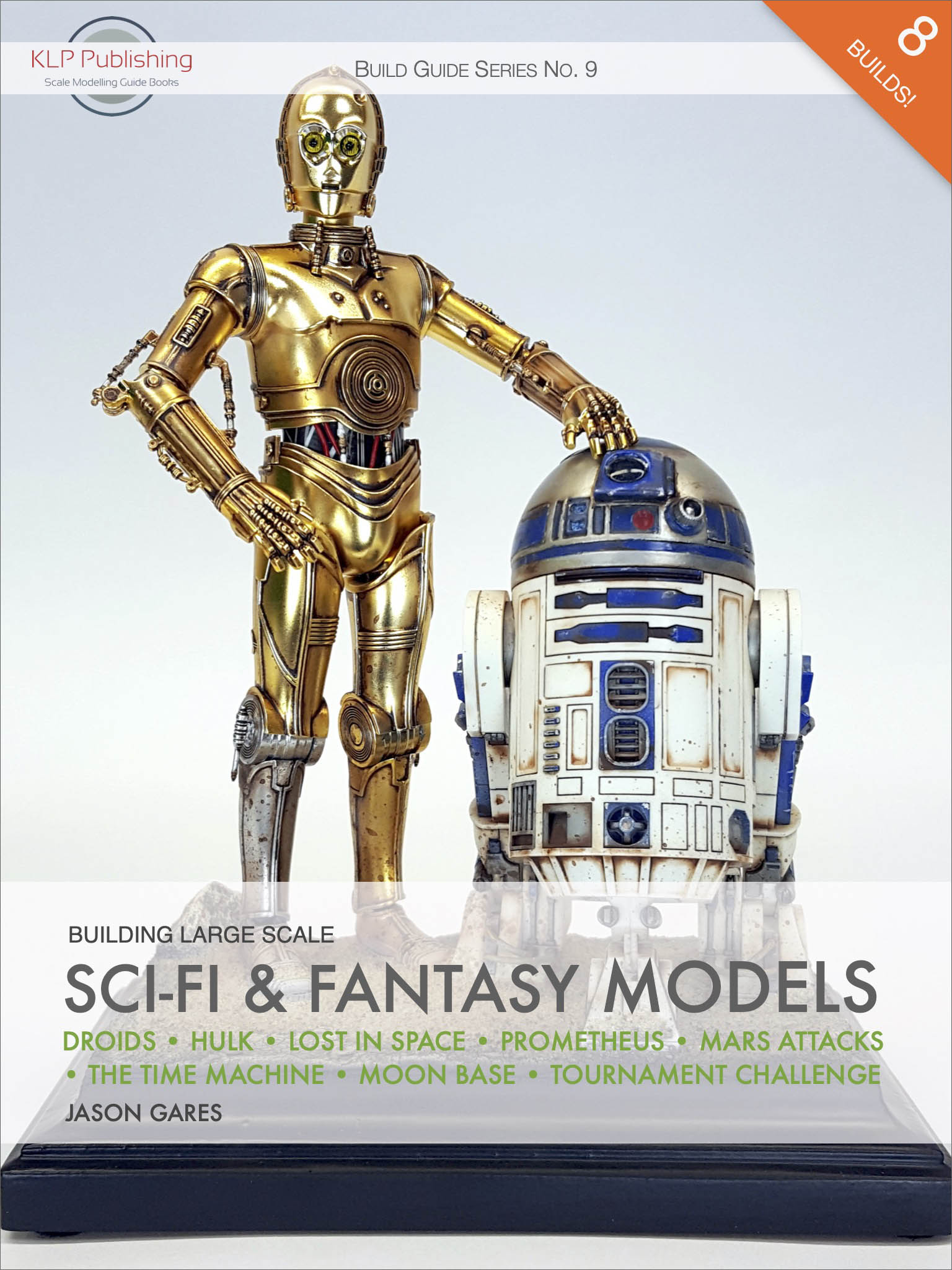 Work continues apace on our next title, Building Large Scale Sci-Fi & Fantasy Models, by Jason Gares—so much so that, with two full builds still to be incorporated, the book has just passed the 300-page mark! The final page count is uncertain, but does look to be in excess of 400 at this stage.
The latest completed articles feature sculpting a Moon base, and painting a resin 'Engineer' bust from the movie Prometheus.
Stay tuned for more update and an official release announcement!