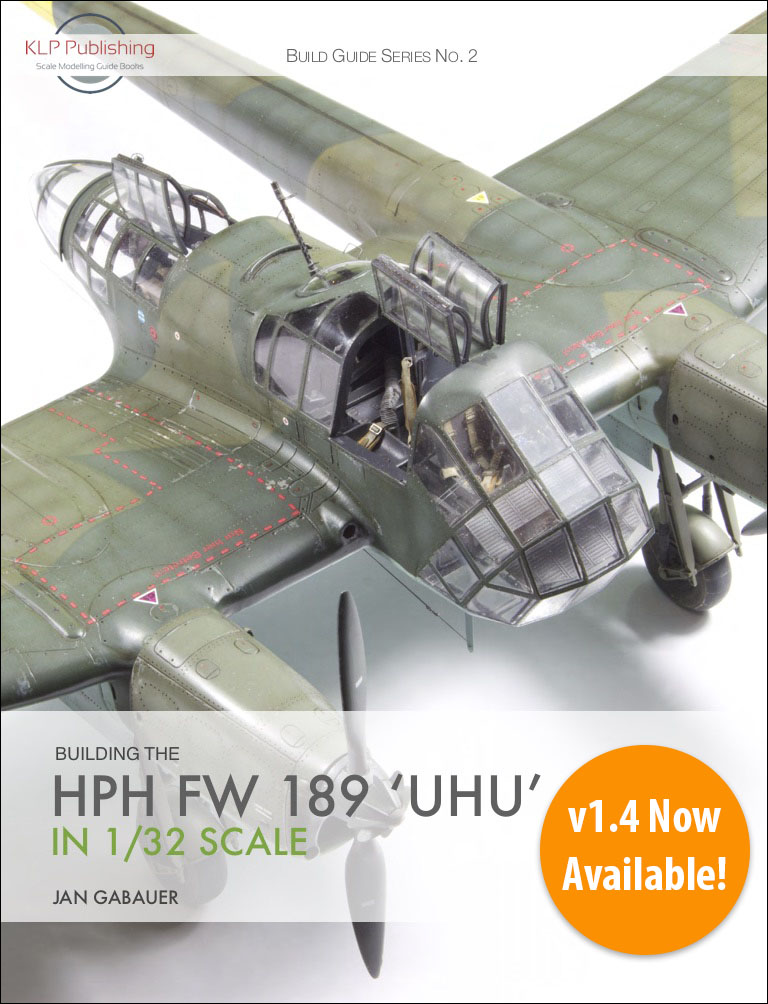 I'm pleased to announce that Building the HpH Fw 189 'Uhu' in 1/32 Scale, by Jan Gabauer, has now been updated to v1.4. And to celebrate, for the next 5 days, we've reduced the price to just 5 Australian dollars!
Building the HpH Fw 189 'Uhu' in 1/32 Scale
In this 74-page eBook, Jan Gabauer tackles the impressive mixed-media 1/32 scale Fw 189 kit from HpH Models. Jan navigates the complexities of the build with aplomb, offering tips for working with resin assemblies, and overcoming the particular challenges of this kit.
v1.5 Now Available!
Note: all our prices are in Australian dollars.
The update itself consists mainly of the addition of a handy Contents page with clickable links, and fixing a few typos. As always, existing purchasers can download the latest version for free, while new purchasers will of course receive the updated version. For more information on how this works, please see my recent article on obtaining free book updates.
So, head on over to our webstore and grab yourselves a bargain! The sale will run until midnight Thursday, 28 October.