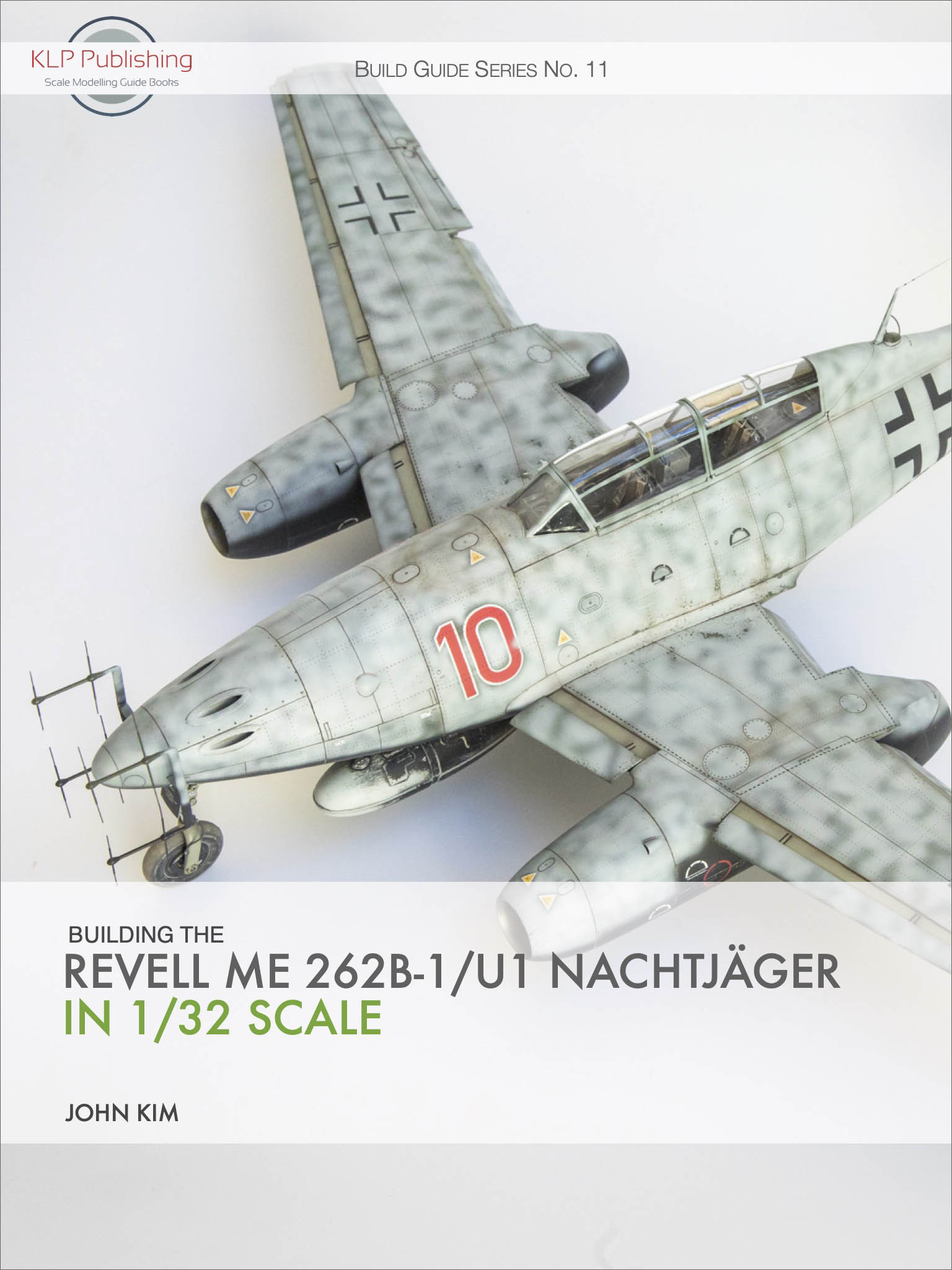 The 11th title in our Build Guide Series, Building the Revell Me 262B-1/U1 Nachtjäger in 1/32 Scale by John Kim, has just had its first birthday. And to celebrate, for the next five days, we've reduced the price to just 12 Australian dollars!
Building the Revell Me 262B-1/U1 Nachtjäger in 1/32 Scale
In this 246-page eBook, John Kim builds the Revell 1/32 Me 262B-1/U1 kit to his usual excellent standard, offering plenty of hints and tips for construction and painting along the way. Along with John's terrific build, we've also included some fabulous artwork by James Bentley, accompanied by some historical notes by Mark Proulx, and our usual appendices covering aftermarket and reference options.
Note: all our prices are in Australian dollars.
v1.3 Now Available!
What Our Readers Say
"Most build articles don't go into the detail you do. I like your sections on history, the build technique , and the references at the end. The incredibly detailed step by step process is amazing with excellent photographs – crisp, great lighting and non busy backgrounds. Photos of the accessories used in each section are almost like advertising as they are very appropriate, such as the Tamiya glue, Eduard 32893 interior, Gunze paint, HGW seatbelts, Windex and others. You have a bodacious publication – keep up the super work!"
– James Fullingim, USA
"Awesome stuff and highly recommended."
– Les Applebee, Australia
"Another outstanding release. Great step by step photos and text. Thanks John and Kev!"
– Rockie Yarwood, USA
So race on over to our webstore and grab yourselves a bargain!
And as a bit of a sneak peak into what's happening next year, John's latest build has just entered our production queue, and is possibly his best work yet!
Stay tuned for more news and information as it comes to hand: