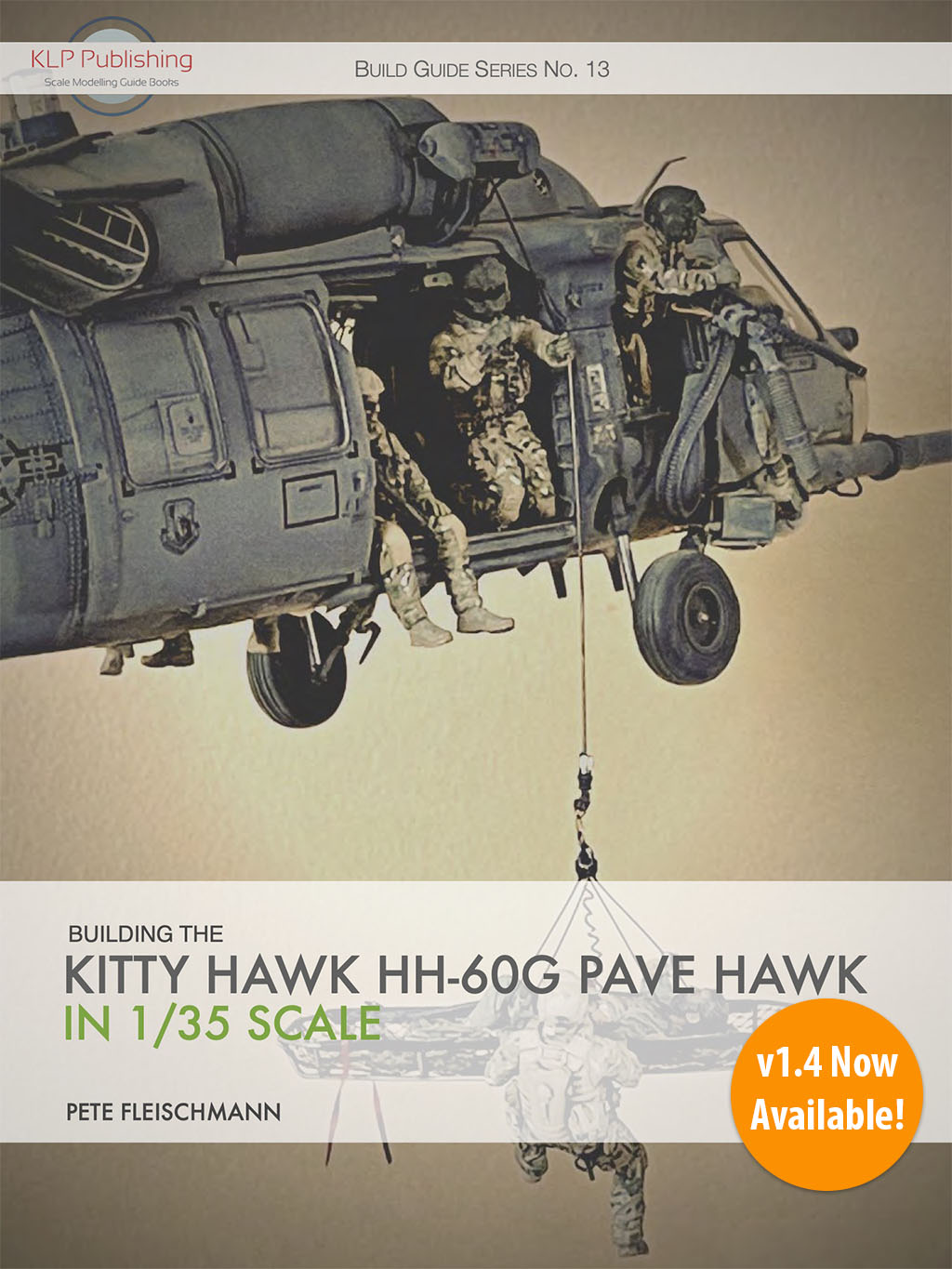 I'm pleased to announce that Building the Kitty Hawk HH-60G Pave Hawk in 1/35 Scale has now been updated to v1.4! Just the usual polishing of typography and layout, so not a critical update.
Building the Kitty Hawk HH-60G Pave Hawk in 1/35 Scale
In this 186-page eBook, Pete Fleischmann takes the Kitty Hawk 1/35 scale HH-60G Pave Hawk kit, and combines it with aftermarket parts, resin figures, and some scratch-building, to produce an outstanding airborne rescue vignette, complete with a wounded Afghan solider being winched aboard. Pete takes you through the build process step-by-step, with plenty of useful tips on painting and detailing the model. There's also a separate 24-page section in the book where he shows you how he produced the figures.
v1.4 Now Available!
Note: all our prices are in Australian dollars.
Existing purchasers are able to access the updated version for free. Simply log in to your account (or use your original download link) and re-download the book from the Downloads section of your profile. If you don't have an account or the original download link, please contact me and we'll sort it out. And of course, new purchasers will always receive the latest version.
See you all for the next one!