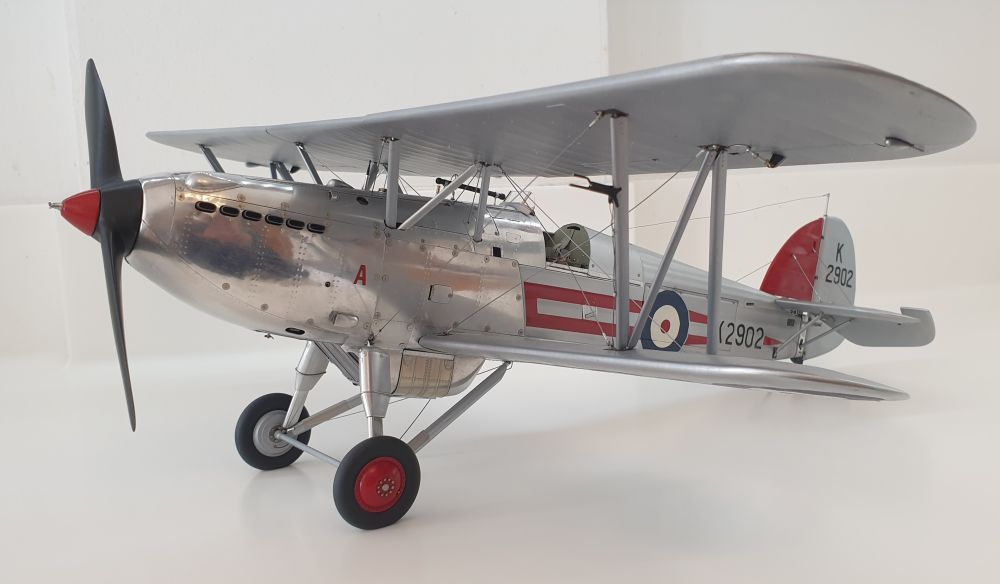 Every so often, a model build comes along that completely blows your socks off, and seems to take the state of the art to new heights. KLP author Peter Castle has, in my opinion, achieved such a feat with his newly-completed scratch-built Hawker Fury in 1/18 scale. It might seem like hyperbole to make such an assertion—and I'm sure objectively there are models out there that rival Peter's Fury—it remains true that Peter's build is rare and exceptional achievement, as the photos below will attest.
And if that's not enough to blow your mind, check this out:
The good news is that Peter and I will be collaborating to bring you this model in our Build Special Series, which will cover his build in the kind of forensic detail you'll be familiar with if you've purchased his previous book, Building Race #80 Spitfire Mk XIVe in 1/18 Scale:
Building Race #80 Spitfire Mk XIVe in 1/18 Scale
This 574-page eBook features Peter Castle's award-winning conversion of the HpH Models 1/18 Seafire 47 to represent a Spitfire XIVe—specifically, Race #80, as flown by James McArthur in the Tinnerman Air Races at Cleveland, Ohio, on September 4th 1949.
v3.0 Now Available!
Note: all our prices are in Australian dollars.
Peter's Fury has been added to our production schedule, but with a few projects ahead of it, the publication timeline is not certain at this stage. Please stay tuned for more news and information as it comes to hand. You can even subscribe to the blog to receive update notifications via email:
Until then!