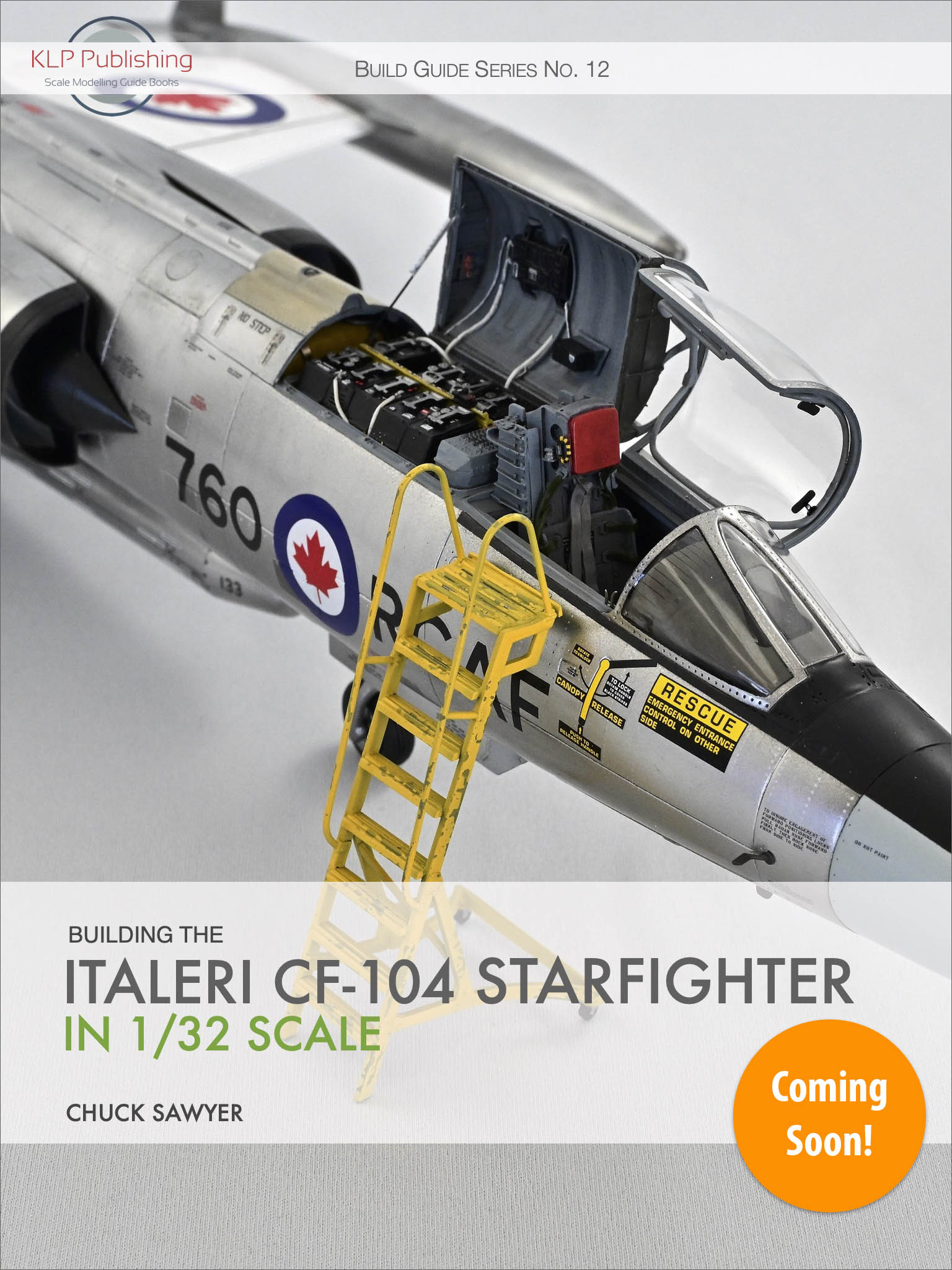 After a protracted development period, interrupted by a major relocation and associated resettling, I'm pleased to report that our next title, Building the Italeri CF-104 Starfighter in 1/32 Scale, by Chuck Sawyer, has now reached the first draft stage. Phew!
Currently at 273 pages and counting, not only does it include Chuck's fantastic build, but also tutorials on creating a gloss black base for natural metal finishes, getting the best out of HGW's Wet Transfer decals, and a whopping 65-page walkaround of the CF-104 that currently resides at The Military Museum in Calgary Alberta, Canada.
The book now enters its final development phase, and will be tweaked and polished over the next couple of weeks or so, with a tentative aim of releasing it at the end of the month.
If you haven't already, subscribe to our blog for more news and updates right as they happen:
And while you wait for the Starfighter book, please check out the other fantastic titles in our catalogue!