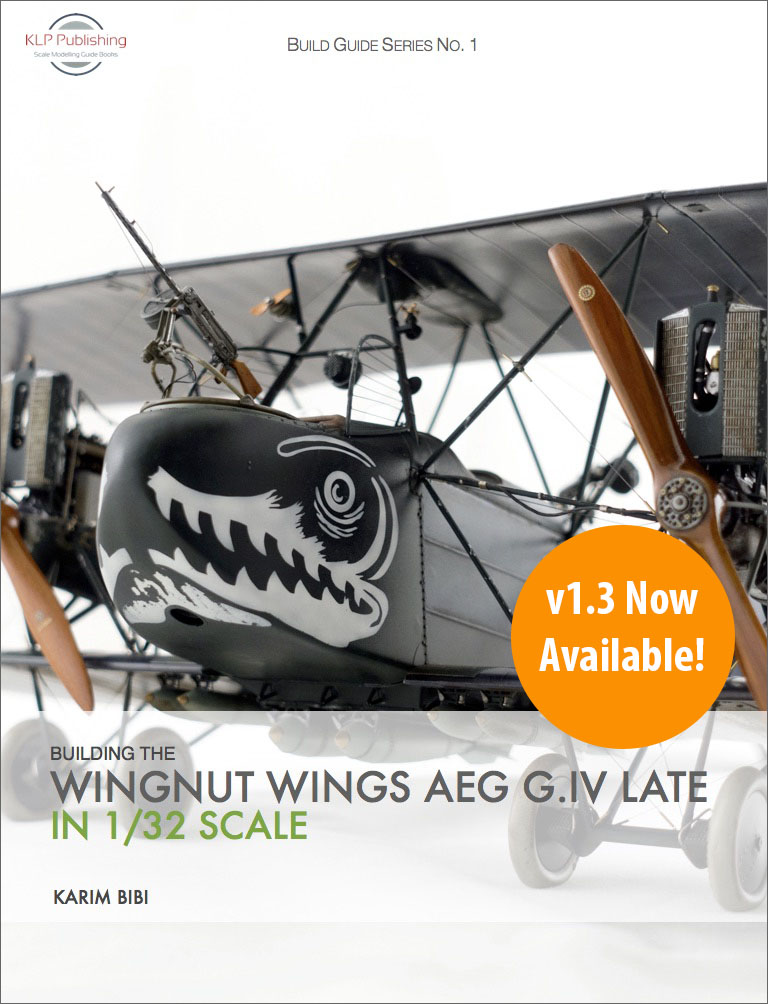 I'm pleased to announced that the very first title in our Build Guide Series, Building the Wingnut Wings AEG G.IV Late in 1/32 Scale by Karim Bibi, has now been updated to version 1.3!
This update sees a number of annoying hyphenation issues resolved, some new product images added to the text, and the restoration of a lost paragraph! This is a free update for all existing purchasers of the book, while new purchasers will of course always receive the very latest version.
If you purchased this book while logged in to your account, simply re-download it from the Downloads section of your profile on the KLP website. The original download link in your order confirmation email should also work. If you don't have an account and haven't kept the original email, create an account and then contact me, and we'll get it sorted out.
To stay tuned for further news and updates, simply subscribe to our blog via email, and you'll get all the latest in your in-box as it happens.