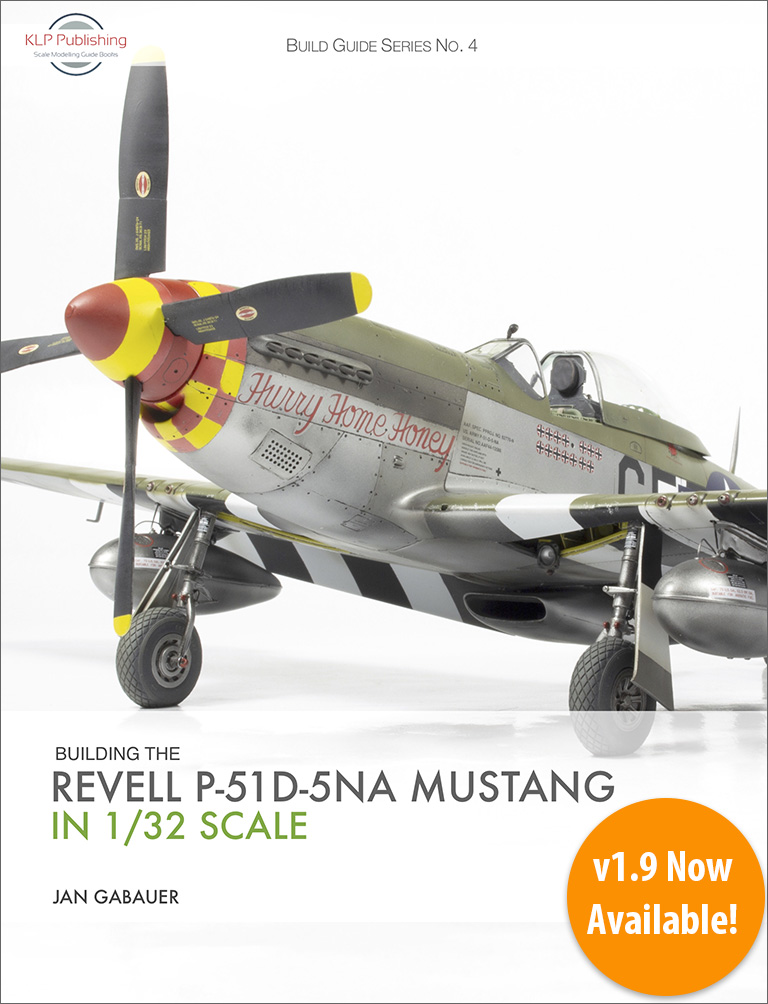 Hot on the heels of last month's v1.8 update, Jan Gabauer's Building the Revell P-51D-5NA Mustang in 1/32 Scale now gets updated to v1.9!
Building the Revell P-51D-5NA Mustang in 1/32 Scale
In this 103-page eBook, Jan Gabauer builds, paints, and weathers the new Revell 1/32 P-51D kit to produce an excellent rendition of Major Richard A. Peterson's "Hurry Home Honey".
The book features not only Jan's terrific build guide, but also artwork by Juanita Franzi, a review of the kit itself, and an extensive set of appendices covering applicable aftermarket products and reference works.
v2.1 Now Available!
Note: all our prices are in Australian dollars.
This update—like most of our updates—is merely the result of some more tweaking and fine-tuning of the text layout, and is therefore in no way an urgent one.
This is a free update for all existing purchasers of the book, while new purchasers will of course always receive the very latest version.
If you purchased this book while logged in to your account, simply re-download it from the Downloads section of your profile on the KLP website. The original download link in your order confirmation email should also work. If you don't have an account and haven't kept the original email, create an account and then contact me, and we'll get it sorted out.
To stay tuned for further news and updates, simply subscribe to our blog via email, and you'll get all the latest in your in-box as it happens.