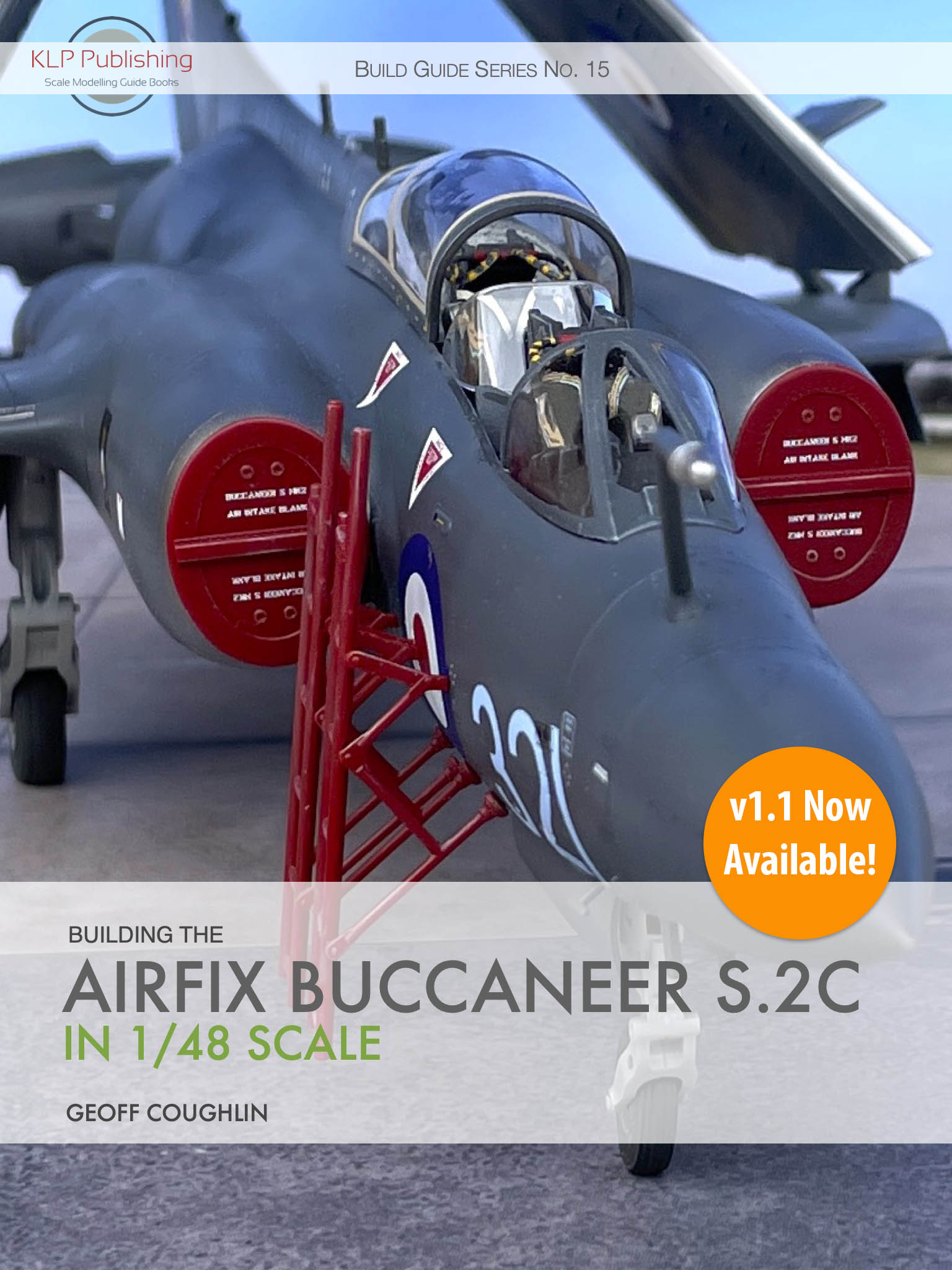 With the subject of our latest title being such a new kit, we always knew that we'd need to publish updates to keep pace with the various aftermarket products being announced or released for it, but we didn't expect to be doing so quite so soon! In fact, along with adding a new aftermarket item, we've also corrected a few errors that crept into the copy, resulting in this new Version 1.1 update.
Building the Airfix Buccaneer S.2C in 1/48 Scale
Airfix's 2022 release of a new-tool Buccaneer S.2C in 1/48 scale has been welcomed by modellers around the globe, and in this 116-page eBook, renowned UK modeller Geoff Coughlin takes you through the building and painting of this new kit. Along with Geoff's terrific build, we've also included some colour profiles by Simon Hill, an overview of the kit itself, and a set of ordnance-related bonus photos.
And as with all our books, should more aftermarket products or reference titles be released, or we discover errors that need correcting, we will update the book accordingly. Anyone who purchased the pre-update version gets lifetime free access to all subsequent updated versions! All new purchasers will of course receive the updated version automatically.
v1.5 Now Available!
Note: all our prices are in Australian dollars.
As ever, this is a free update for existing purchasers, and new purchasers will of course always receive the latest version.
Stay tuned to our blog for news, information, and updates as they come to hand!