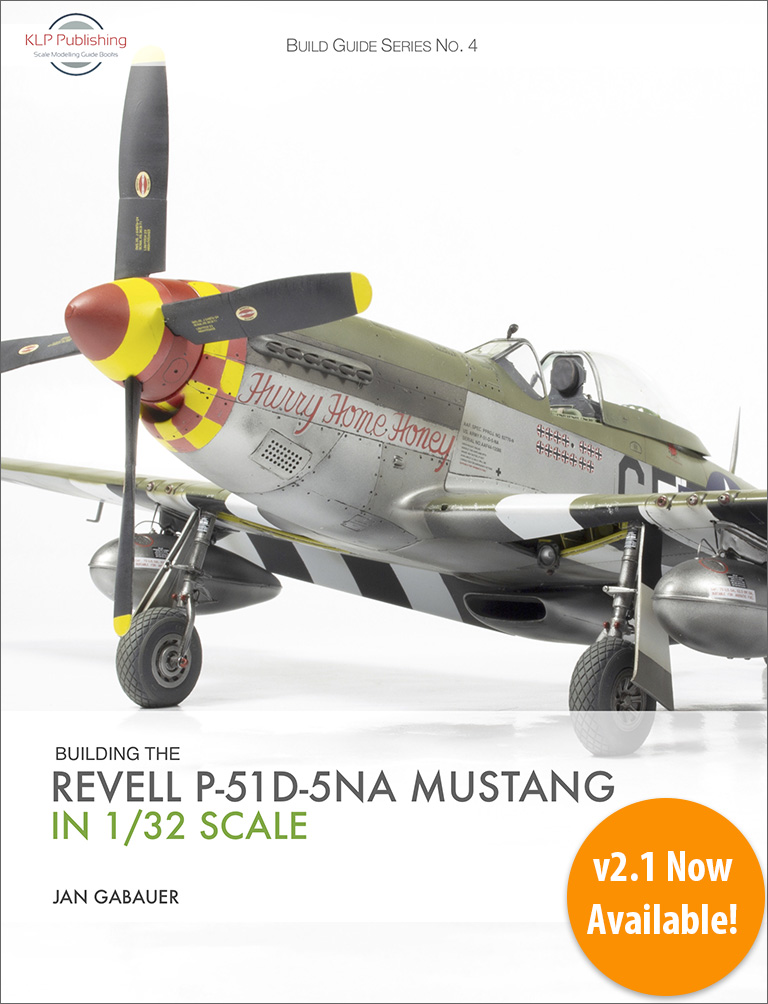 I'm pleased to announce that Building the Revell P-51D-5NA Mustang in 1/32 Scale by Jan Gabauer, has just been updated to v2.1, and is also now on sale for just 9 Australian dollars!
Building the Revell P-51D-5NA Mustang in 1/32 Scale
In this 103-page eBook, Jan Gabauer builds, paints, and weathers the new Revell 1/32 P-51D kit to produce an excellent rendition of Major Richard A. Peterson's "Hurry Home Honey".
The book features not only Jan's terrific build guide, but also artwork by Juanita Franzi, a review of the kit itself, and an extensive set of appendices covering applicable aftermarket products and reference works.
v2.1 Now Available!
Note: all our prices are in Australian dollars.
This update features some minor polishing, and updates the links for the Barracuda products included in the book.
Existing purchasers are able to access the updated version for free. Simply log in to your account (or use your original download link) and re-download the book from the Downloads section of your profile. If you don't have an account or the original download link, please contact me and we'll sort it out. And of course, new purchasers will always receive the latest version.
To be sure you have the latest version, you can check the version number located at the bottom of the Copyright page (iii):