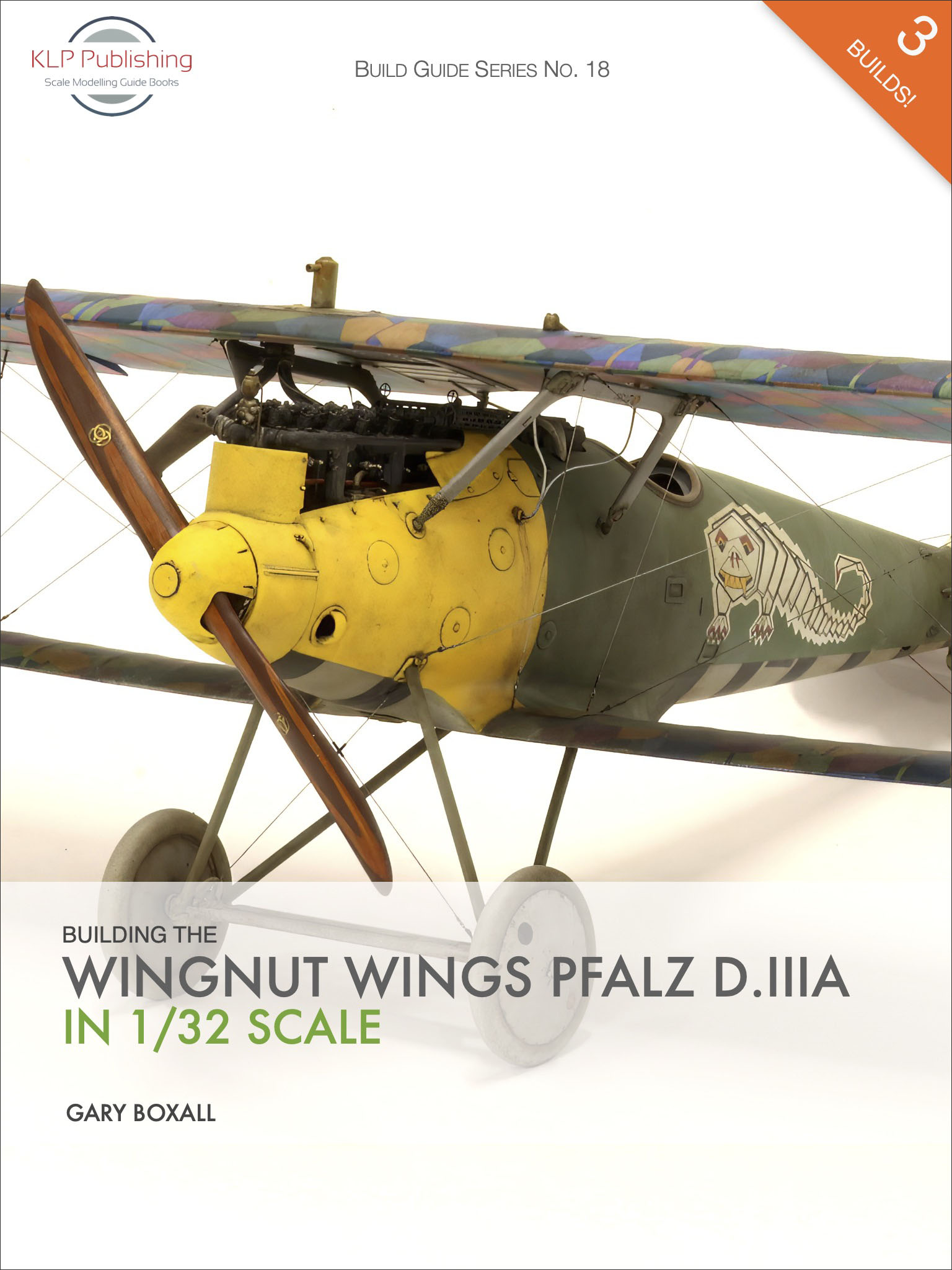 I'm pleased to announce that our next title will be Building the Wingnut Wings Pfalz D.IIIa in 1/32 Scale, by Gary Boxall. If you've seen Gary's previous KLP title covering the Wingnut Wings Felixstowe, then you'll know what to expect. This time, however, Gary has built not one, but three examples of the Wingnut Wings Pfalz D.IIIa kit!
Build 1: Eugen Siempkamp's Pfalz D.IIIa
Build 2: Hans-Georg von der Marwitz's Pfalz D.IIIa
Build 3: Alois Heldmann's Pfalz D.III (Conversion)
Build 1 will cover the full build in comprehensive detail, while Builds 2 and 3 will focus more on those elements that are different from the main build. Work is well under way, but as you might expect, with so much extra material, the process will take a little longer than usual!
Stay tuned for updates and information as it comes to hand.
And don't forget that our latest is still available for purchase and immediate download:
Building NATO's LanceR in 1/48 Scale
In this 243-page eBook, expert modeller Chuck "chukw" Wojtkiewicz builds the Eduard 1/48 MiG-21 kit, converting it into a Romanian MiG-21MF LanceR using an aftermarket set from Icaerodesign, and a range of other upgrade parts.
Along with Chuck's tremendous build, we've also included some of the artwork he adds to his build commentaries that make them so unique and entertaining to follow. Kapitan Andreea will be accompanying you on your journey!
Note: all our prices are in Australian dollars.