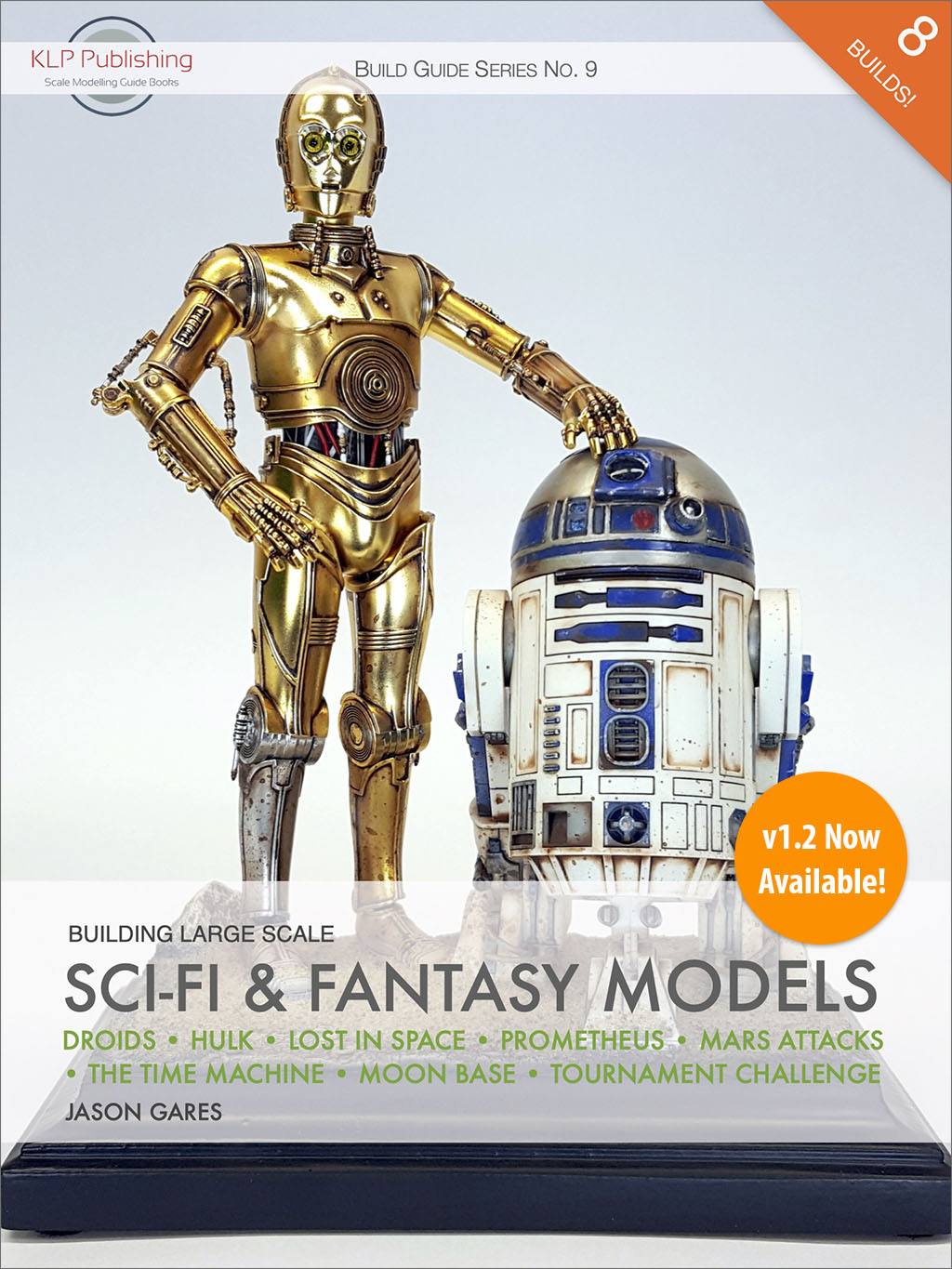 I'm pleased to announce that Building Large Scale Sci-Fi & Fantasy Models by Jason Gares, has been updated for v1.2, and is now on sale for just 16 Australian dollars!
Building Large Scale Sci-Fi & Fantasy Models
In this 473-page eBook, Jason Gares compiles a terrific series of articles he originally wrote for the now-defunct Sci-Fi and Fantasy Modeller magazine.
The book's flagship feature kicks things off with a massive 80-plus page build article on Jason's fantastic Star Wars vignette, These ARE the Droids You're Looking For.
The seven articles that follow it cover a terrific range of sci-fi and fantasy modelling, including building and painting figures, making bases, building resin kits, and doing your own resin casting.
v1.2 Now Available!
Note: all our prices are in Australian dollars.
This update is free for all existing purchasers, so if you've already bought and downloaded the book, we encourage you to grab it again by simply re-downloading it—either from your account if you have one, or by using the original download link in your order confirmation email. If you don't have either of those things, please contact me and we'll sort it out. New purchasers will always receive the latest version.
Don't forget to subscribe to our blog for all the latest news and updates!