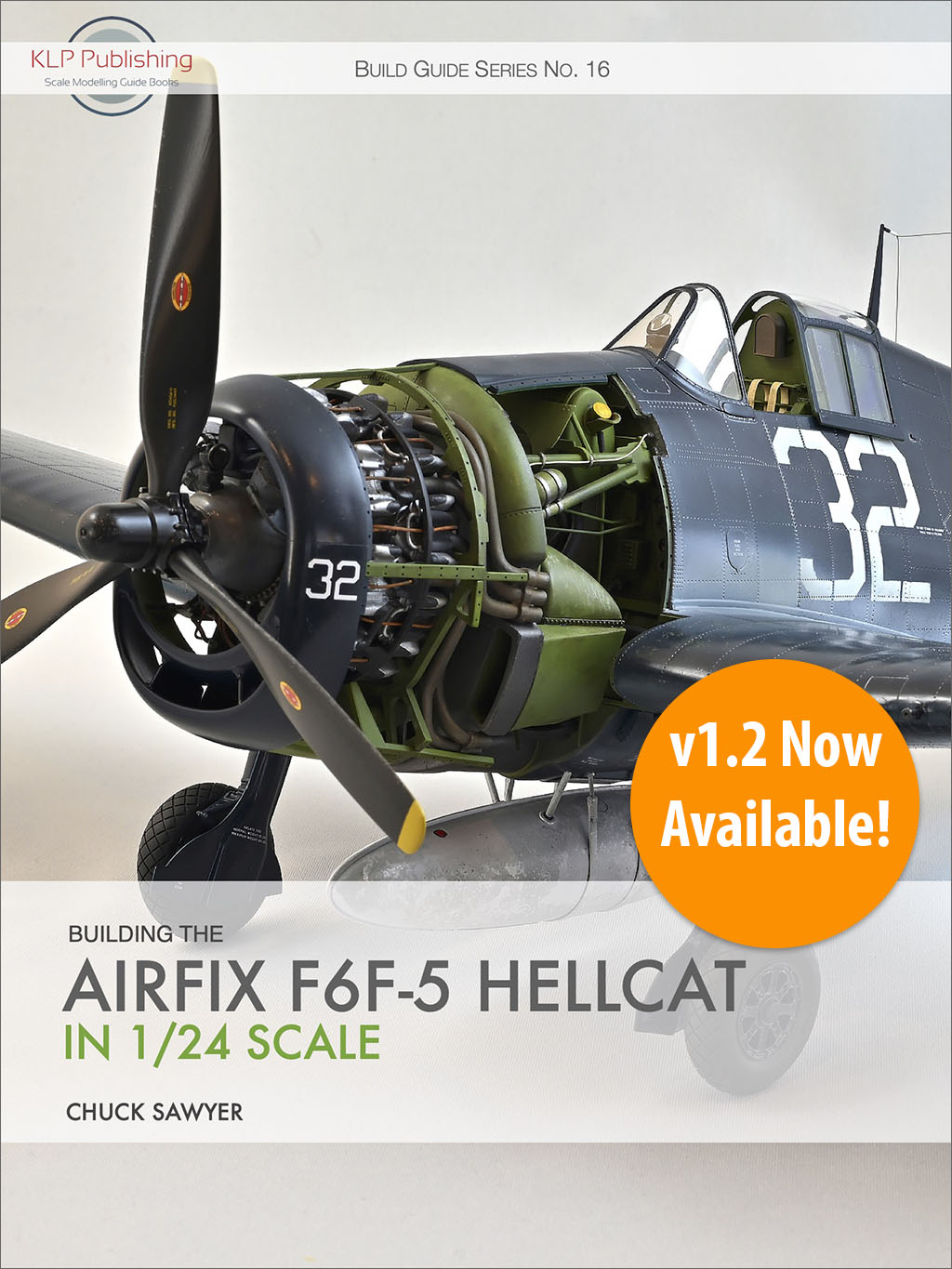 I'm pleased to announce that Building the Airfix F6F-5 Hellcat in 1/24 Scale by Chuck Sawyer, has now been updated to v1.2. And for the next 7 days, we've reduced the price to just 12 Australian dollars!
Building the Airfix F6F-5 Hellcat in 1/24 Scale
In this 263-page eBook, Chuck Sawyer executes a meticulous build of the Airfix 1/24 F6F-5 Hellcat, providing plenty of construction and painting hints and tips along the way. Chuck combines the kit with a selection of aftermarket upgrade parts and other refinements to produce a stunning result that is both inspirational and educational.
And as with all our books, should more aftermarket products or reference titles be released, or we discover errors that need correcting, we will update the book accordingly. Anyone who purchased the pre-update version gets lifetime free access to all subsequent updated versions! All new purchasers will of course receive the updated version automatically.
Note: all our prices are in Australian dollars.
v1.2 Now Available!
This update fixes some broken links to Barracuda products, and adds the interesting addition of downloadable STL files from ANYZ.
Existing purchasers are able to access the updated version for free. Simply log in to your account (or use your original download link) and re-download the book from the Downloads section of your profile. If you don't have an account or the original download link, please contact me and we'll sort it out. And of course, new purchasers will always receive the latest version.
To be sure you have the latest version, you can check the version number located at the bottom of the Copyright page (iii):