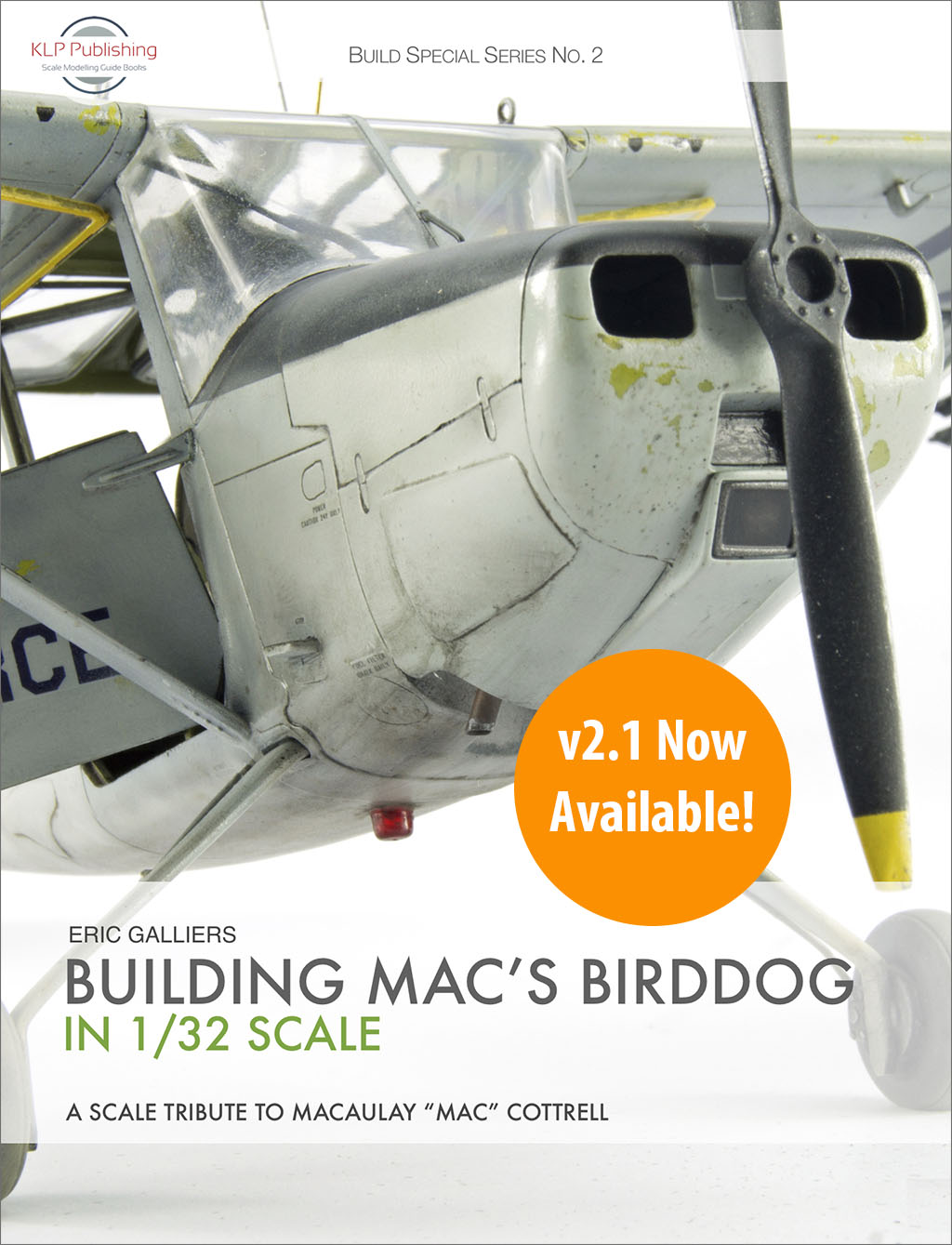 So, barely 24 hours after the release of a revamped Version 2.0 of Building Mac's Birddog in 1/32 Scale, we now have v2.1! This release not only fixes a typo in one of the Walkaround captions, but also adds some extended information about the photo in question, courtesy of Rob Fox. A couple of other minor tweaks have also been applied.
Building Mac's Birddog in 1/32 Scale
Written by master modeller Eric Galliers, this 177-page digital book shows you how he built his award-winning 1/32 scale model of Macaulay "Mac the FAC" Cottrell's Cessna O-1 Birddog. Using the Roden 1/32 scale kit as a basis, Eric modifies it to represent Mac's Birddog as he flew it in Vietnam in 1968.
v2.1 Now Available!
Note: all our prices are in Australian dollars.
Existing purchasers are able to access the updated version for free. Simply log in to your account (or use your original download link) and re-download the book from the Downloads section of your profile. If you don't have an account or the original download link, please contact me and we'll sort it out. And of course, new purchasers will always receive the latest version.
Stay tuned for more news and updates as they come to hand.