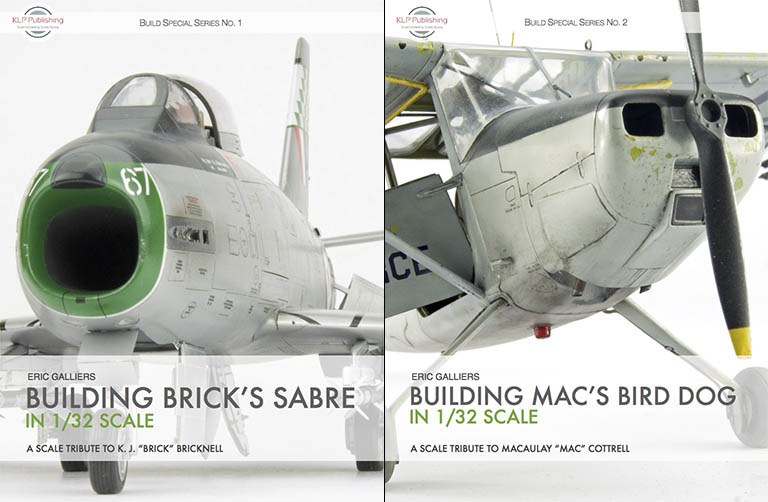 Our second book, Building Mac's Birddog in 1/32 Scale, has just celebrated its first anniversary, so we thought we might bundle it together with its predecessor, Building Brick's Sabre in 1/32 Scale, and offer them together at a discounted price.
Both books are by Eric Galliers, and feature tributes to two fine RAAF airmen, and the aircraft they flew.
Normally $15 each, this bundle can be had for a mere $25!
All quoted prices are in Australian dollars.