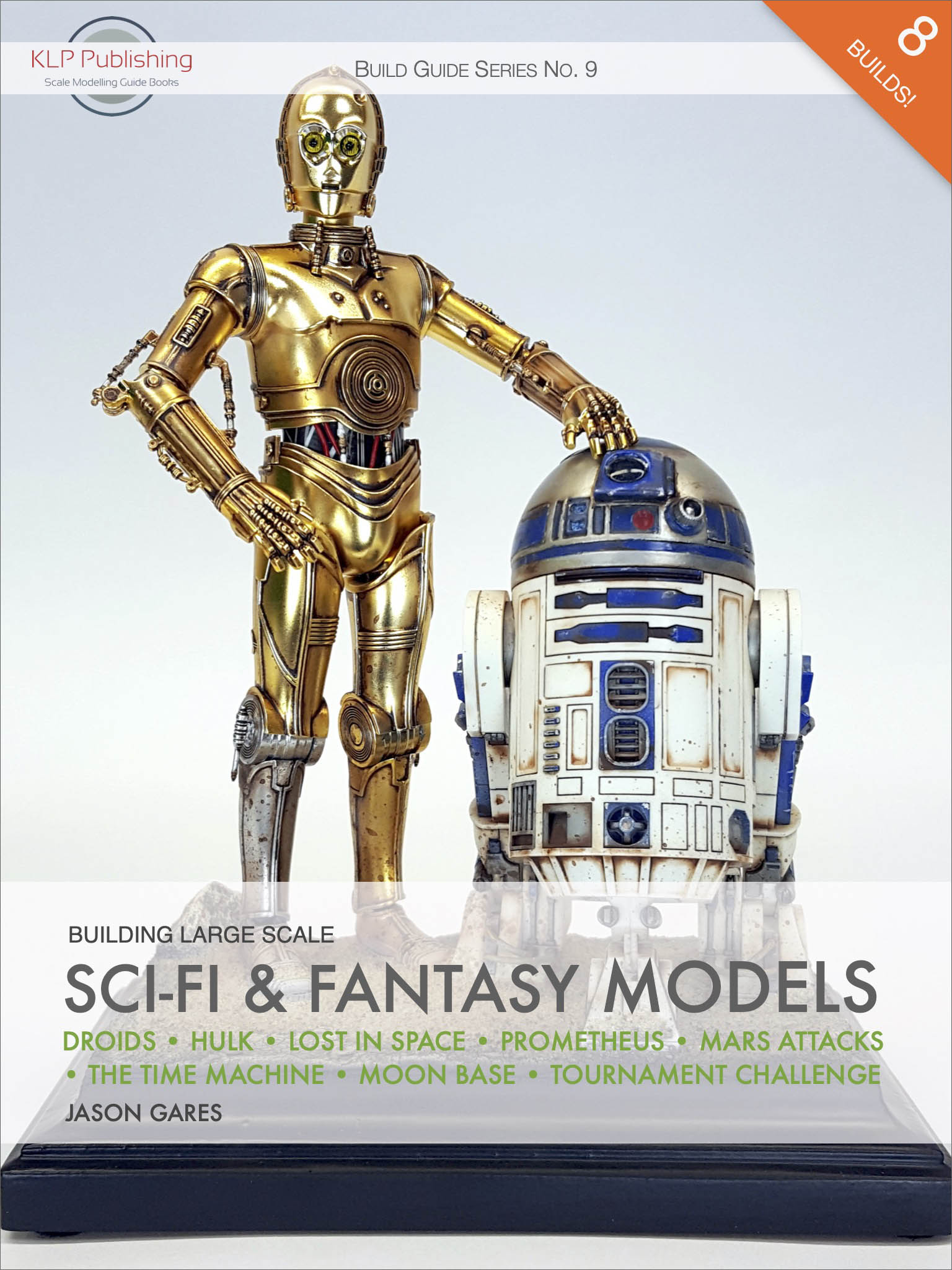 It is with great pleasure that I announce our next eBook title, Building Large Scale Sci-Fi & Fantasy Models. This book is written by Jason Gares, of Video Workbench fame, and will feature no less then eight builds of sci-fi & fantasy figures and models.
This book is the distillation of a series of build articles that Jason wrote for the now-defunct Sci-fi & Fantasy Modeller magazine.
We start with Jason's awarding-winning vignette of Star Wars droids, featuring kits from Bandai:
Next up is the Dragon Models Hulk kit:
This is followed by a Lost in Space diorama from the Lunar Models resin kit, entitled "Invaders from the Fifth Dimension":
Our fourth build features the rare Quarantine Studios unpainted Mars Attacks statue:
Next, we pivot slightly while Jason explains how to create and cast a Moon base:
Returning to large scale figures, Jason paints an 'Engineer' bust from the movie Prometheus, sculpted by Apikitt L. Highway:
Moving away from figures yet again, our second-to-last feature showcases the Masterpiece Models Time Machine kit, from the 1960 film:
And finally, we round the book out with a boutique sculpture from Spyda Creations, called Tournament Challenge:
Stay tuned for more news and information as work progresses! We estimate that the book will be ready some time in Q2, 2021.