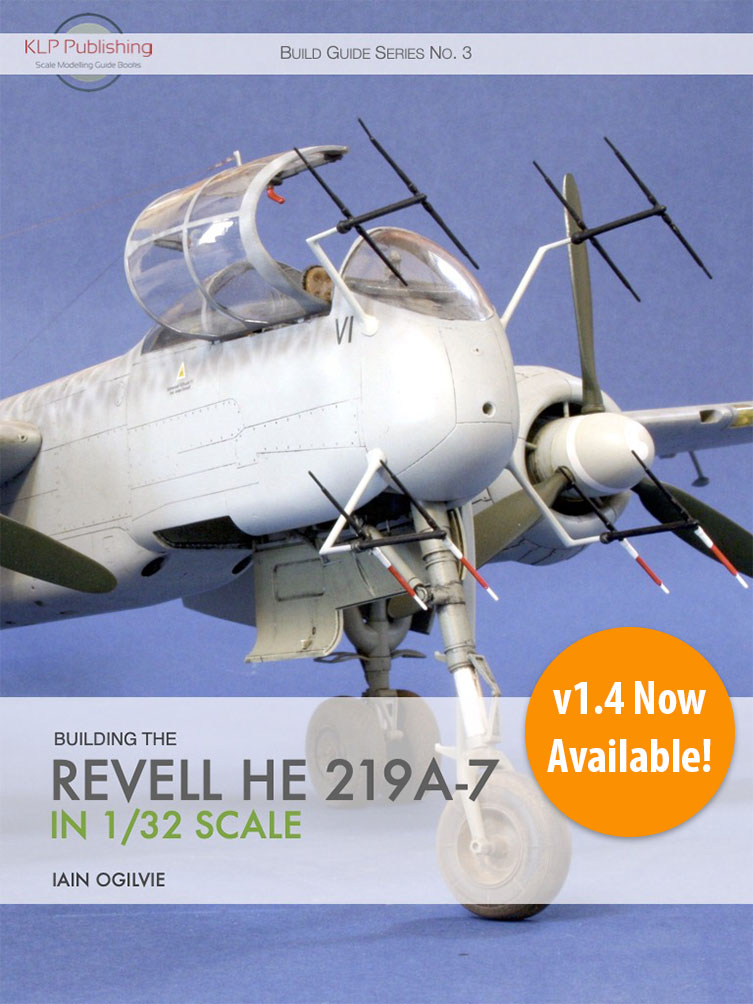 I'm pleased to announce that Building the Revell He 219A-7 in 1/32 Scale, by Iain Ogilvie, has just been updated to v1.4. This new update includes four new pages of aftermarket items, along with a few tidy-ups to the layout and typography. So, it's not an urgent update, but free to all existing purchasers! And new purchasers will of course always receive the latest version.
And to celebrate, for the rest of November, we've discounted this one by a massive 30% to just 10 Australian dollars!
Building the Revell He 219A-7 in 1/32 Scale
In this 117-page eBook, renowned UK modeller Iain Ogilvie tackles the Revell 1/32 scale He 219A-7 kit, finishing it to a superb standard. Along with plenty of hints and tips throughout the build, Iain navigates a simple but ingenious way of correcting the kit's major flaw: misshapen engine nacelles that are set at an incorrect angle.
v2.1 Now Available!
Note: all our prices are in Australian dollars.
"I then purchased your eBook and it is outstanding! Of all the reference I have on the He 219, this was a great addition on the building aspect."
– James Fullingim, USA
So, hop on over to our webstore and grab yourself a bargain!