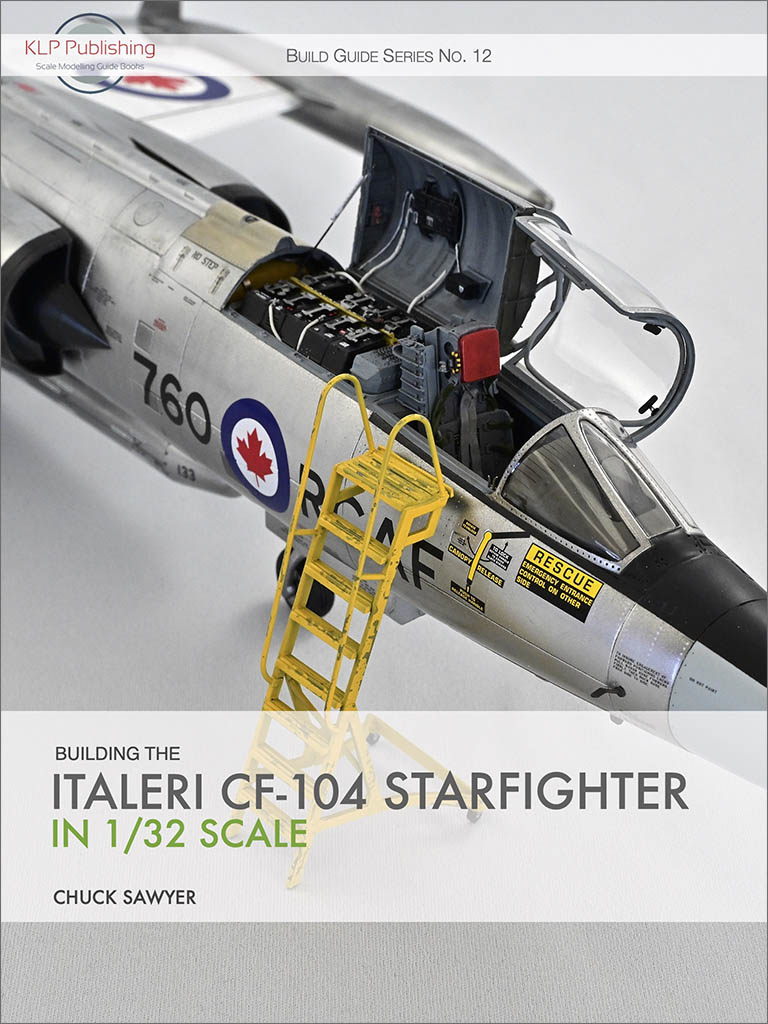 I'm pleased to announce that our next title will be Building the Italeri CF-104 Starfighter in 1/32 Scale, by Chuck Sawyer. Those of you who are familiar with Chuck's work, or purchased his previous KLP book, Building the Special Hobby Tempest Mk V in 1/32 Scale, will know what to expect from this book: a forensic examination of the kit, combined with clear and detailed notes on how to get the best out of it.
Along with Chuck's tremendous build, the book will also include a walkaround, by Gord McTaggart, of the CF-104 that currently resides at The Military Museum in Calgary Alberta, Canada. This comprises more than 100 photos! Our usual appendices featuring aftermarket and reference items will also make their customary appearance.
The book is in the initial stages of development, but we're hoping to be able to release it by the end of January. Stay tuned for more information as it comes to hand! The best way to do this is to subscribe to our blog, so that you'll be notified by email whenever there's a new post:
More updates soon!