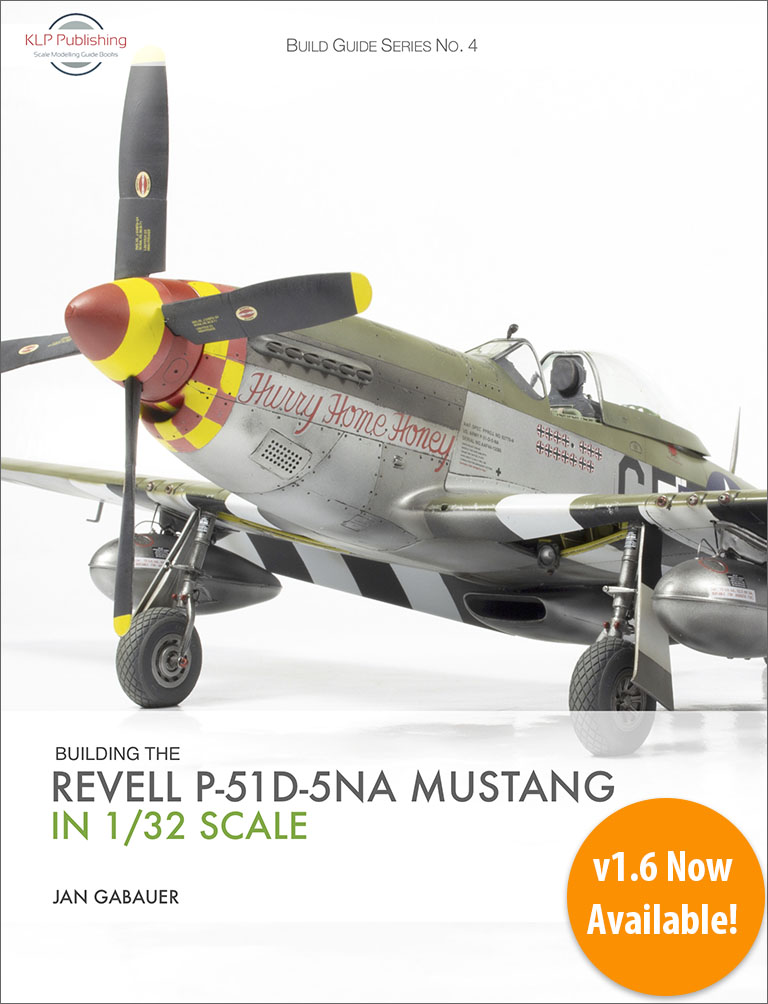 I'm pleased to announce that Building the Revell P-51D-5NA in 1/32 Scale, by Jan Gabauer, has now been updated to v1.6! The update includes a revision of the Kit Review section to make mention of Revell's latest release of the kit, and a few layout tidy-ups.
Building the Revell P-51D-5NA Mustang in 1/32 Scale
In this 103-page eBook, Jan Gabauer builds, paints, and weathers the new Revell 1/32 P-51D kit to produce an excellent rendition of Major Richard A. Peterson's "Hurry Home Honey".
The book features not only Jan's terrific build guide, but also artwork by Juanita Franzi, a review of the kit itself, and an extensive set of appendices covering applicable aftermarket products and reference works.
v2.1 Now Available!
Note: all our prices are in Australian dollars.
As always, this update is free for existing purchasers, while new purchasers will get the latest version automatically. And best of all, for the next week, we've reduced the price to just 10 Australian dollars!
"Got the book, great source of inspiration!"
– Raphael Jumentier, France
"It is the perfect reference for building the Revell P-51D-5NA."
– Mitko Nikitov, Aeroscale review
So, head on over to our webstore and grab yourself a bargain!