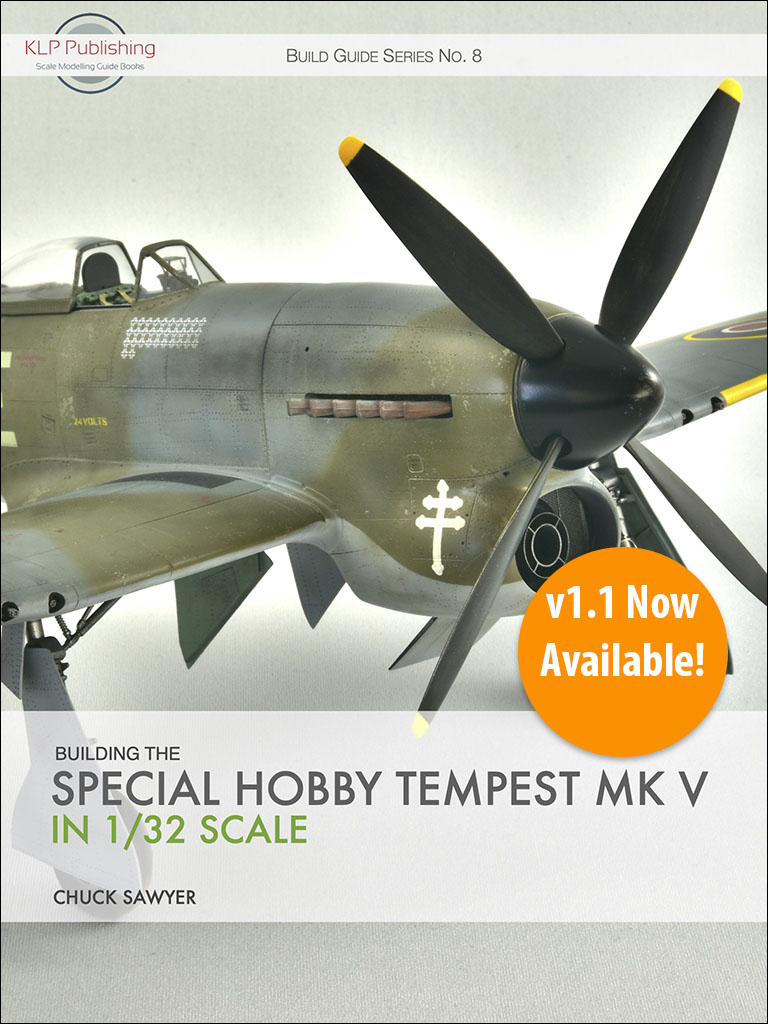 Chuck Sawyer's first book with us, Building the Special Hobby Tempest Mk V in 1/32 Scale, is having its first birthday today! In this 227-page eBook, Chuck undertakes a forensic examination of the Special Hobby 1/32 scale Hawker Tempest Mk V kit, combining it with the Barracuda Studios resin nose upgrade set to produce a stunning model. He leads you through all the pitfalls of construction, and of integrating the resin nose and propellor into the kit.
We've included tutorials on decanting spray cans for airbrushing, achieving a flawless, high-gloss base coat, and working with HGW's Wet Transfer decals.
And best of all, just like the rest of our catalogue, it's currently 20% off using the coupon code backtobusiness at checkout!
We've also resumed work on Chuck's next book for KLP Publishing, Building the Italeri CF-104 Starfighter in 1/32 Scale, which we're hoping to finish and release within the next few weeks.
If you haven't already, subscribe to our blog to keep up with all the latest news and updates:
More news soon!