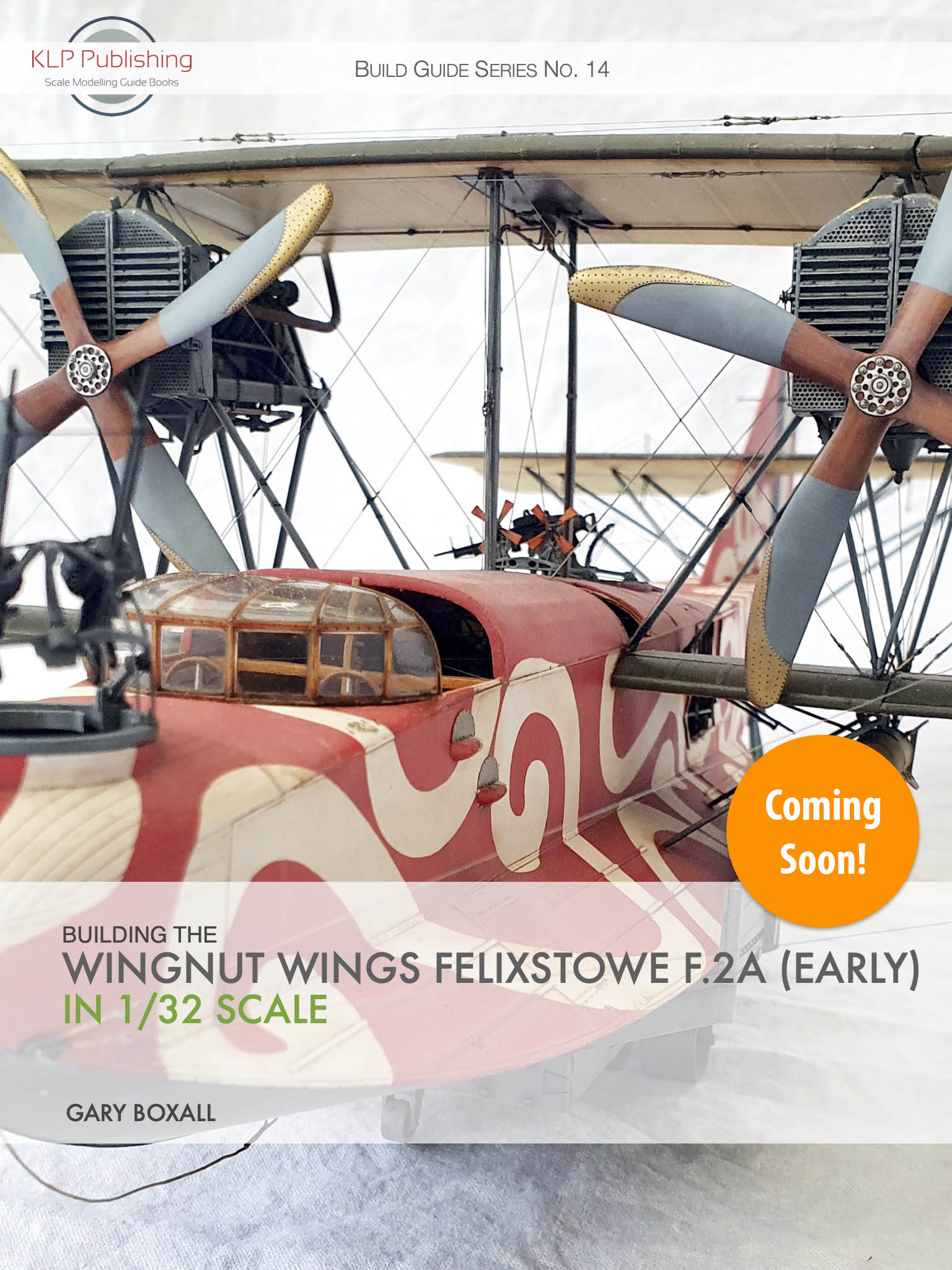 I'm pleased to advise that, after a whirlwind of activity, our next book, Building the Wingnut Wings Felixstowe F.2A (Early) in 1/32 Scale, has reached first draft status. While this makes it sound like it has only reached the halfway point, in reality, the book is now largely complete, and simply needs some spit and polish. No promises, but it should be ready for an official release in a week or two.
Subscribe to our blog to stay up to date with all the latest news and announcements:
And don't forget our most recent release, Geoff Coughlin's opus on modelling the British FG.1 Phantom:
Building the British Phantoms Volume One
In this 366-page eBook, Geoff Coughlin—with the aid of a host of contributors—guides you through the specifics of building the FG.1 Phantom in Royal Navy, Fleet Air Arm, and A&AEE service. With six kit builds, 20 colour profiles, chapters on the Evolution and Key Features of the FG.1, along with an extensive 61-page Walkaround section, this book is an essential resource for anyone wanting to build this particular version of the British Phantom.
Note: all our prices are in Australian dollars.
Version 2.1 Now Available!
Stay tuned!