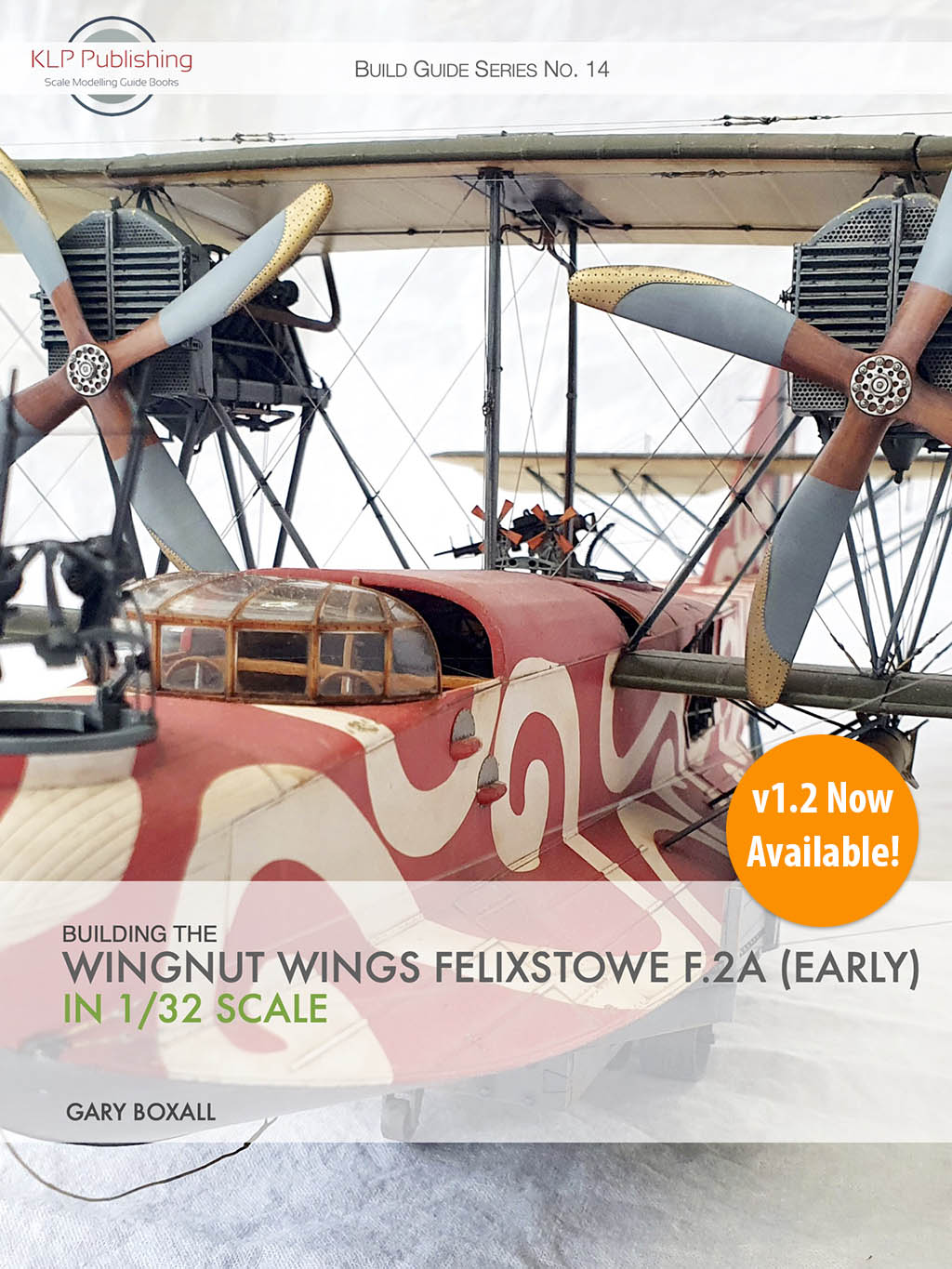 I'm pleased to announce that our most recent title covering a Wingnut Wings build, Building the Wingnut Wings Felixstowe F.2A in 1/32 Scale by Gary Boxall, has just been updated to v1.2. And to celebrate, for the next 7 days we've reduced the price to just 12 Australian dollars!
Building the Wingnut Wings Felixstowe F.2A in 1/32 Scale
In this 292-page eBook, Gary Boxall builds, paints, and rigs the giant Wingnut Wings 1/32 Felixstowe F.2A to an award-winning standard. While Gary's build focusses on the 'early' boxing of the kit, his methods are equally applicable to the 'late' version, including painting the interior, improving details, creating custom paint masks, making templates for the Aviattic fabric decals, and of course, rigging!
The book also includes a detailed look at the kit by Brett Green, and our usual Appendices covering available aftermarket and reference material.
v1.2 Now Available!
Note: all our prices are in Australian dollars.
Existing purchasers are able to access the updated version for free. Simply log in to your account (or use your original download link) and re-download the book from the Downloads section of your profile. If you don't have an account or the original download link, please contact me and we'll sort it out. And of course, new purchasers will always receive the latest version.
And stay tuned for an announcement concerning a brand-new Wingnut Wings title that's currently in the works!