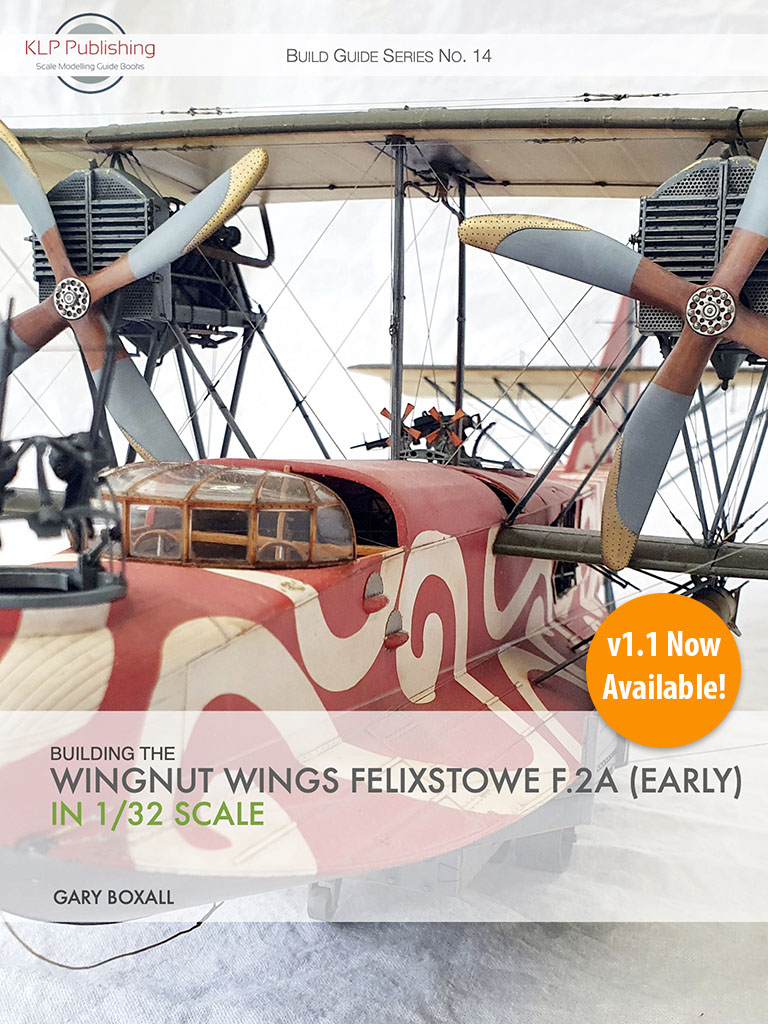 An astute reader of our latest title, Building the Wingnut Wings Felixstowe F.2A in 1/32 Scale, noticed that we hadn't included the product number for the Archer rivet decals that Gary used on his build. Fair call! The book has now been updated to include this information, and consequently version 1.1 is now available.
Building the Wingnut Wings Felixstowe F.2A in 1/32 Scale
In this 292-page eBook, Gary Boxall builds, paints, and rigs the giant Wingnut Wings 1/32 Felixstowe F.2A to an award-winning standard. While Gary's build focusses on the 'early' boxing of the kit, his methods are equally applicable to the 'late' version, including painting the interior, improving details, creating custom paint masks, making templates for the Aviattic fabric decals, and of course, rigging!
The book also includes a detailed look at the kit by Brett Green, and our usual Appendices covering available aftermarket and reference material.
v1.2 Now Available!
Note: all our prices are in Australian dollars.
This update is a free download for all existing purchasers. And of course, new purchasers will always receive the latest version.
Stay tuned for an announcement about our next title shortly!