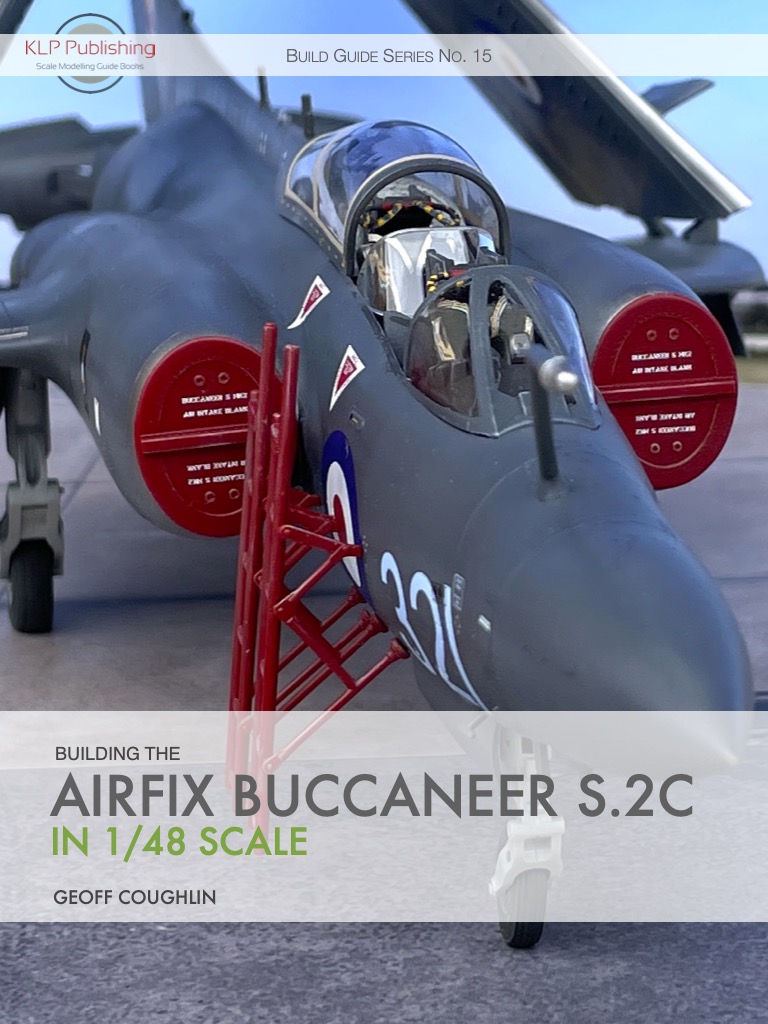 I'm pleased to announce that our next title, Building the Airfix Buccaneer S.2C in 1/48 Scale by Geoff Coughlin, is currently in development. Along with Geoff's terrific build of the new Airfix kit, the book will feature a brief kit review, some technical notes about the Buccaneer, along with some colour profiles by Simon Hill.
The release date is uncertain at this early stage, though development is not expected to be protracted, so stay tuned for more news and updates as they come to hand.
And don't forget Geoff's current book, Volume One of Building the British Phantoms:
Building the British Phantoms Volume One
In this 366-page eBook, Geoff Coughlin—with the aid of a host of contributors—guides you through the specifics of building the FG.1 Phantom in Royal Navy, Fleet Air Arm, and A&AEE service. With six kit builds, 20 colour profiles, chapters on the Evolution and Key Features of the FG.1, along with an extensive 61-page Walkaround section, this book is an essential resource for anyone wanting to build this particular version of the British Phantom.
Note: all our prices are in Australian dollars.
Version 2.1 Now Available!
More news soon!