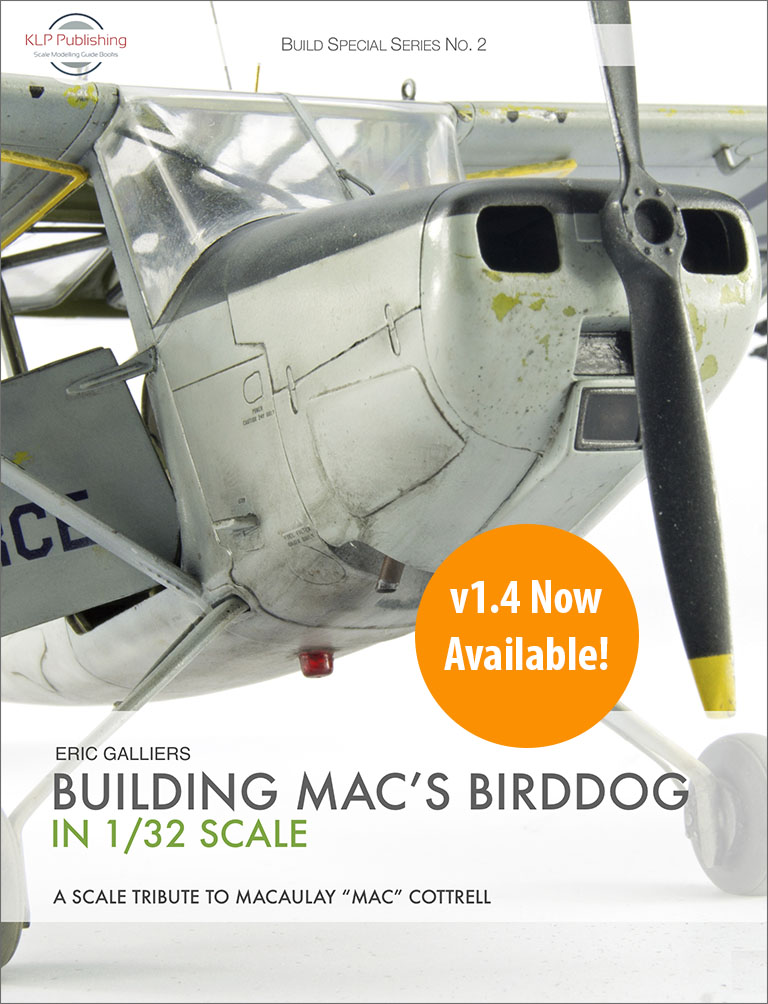 This week our second title, Building Mac's Birddog in 1/32 Scale: A Scale Tribute to Macaulay 'Mac' Cottrell, turns 5. And to celebrate, for the next 5 days only, we've reduced its price by a massive 33% to a mere 10 Australian dollars!
Building Mac's Birddog in 1/32 Scale
Written by master modeller Eric Galliers, this 177-page digital book shows you how he built his award-winning 1/32 scale model of Macaulay "Mac the FAC" Cottrell's Cessna O-1 Birddog. Using the Roden 1/32 scale kit as a basis, Eric modifies it to represent Mac's Birddog as he flew it in Vietnam in 1968.
v2.1 Now Available!
Note: all our prices are in Australian dollars.
"Outstanding book! love it"
– Raphael Jumentier, France
"…it is surely the best source to build a Vietnam war O-1! Highly recommended!"
– Thierry Laurent, Belgium
"The Bird Dog book is excellent, got the Roden kit, and it's been very helpful."
– Graeme Buckley, New Zealand
"The download is superb, tons of photos, a great model build and a terrific price too. Well done to all involved."
– Bruce Crosby, UK
So head on over to our webstore and grab yourself a bargain!
And don't forget to subscribe to our blog for more news and updates as they come to hand.