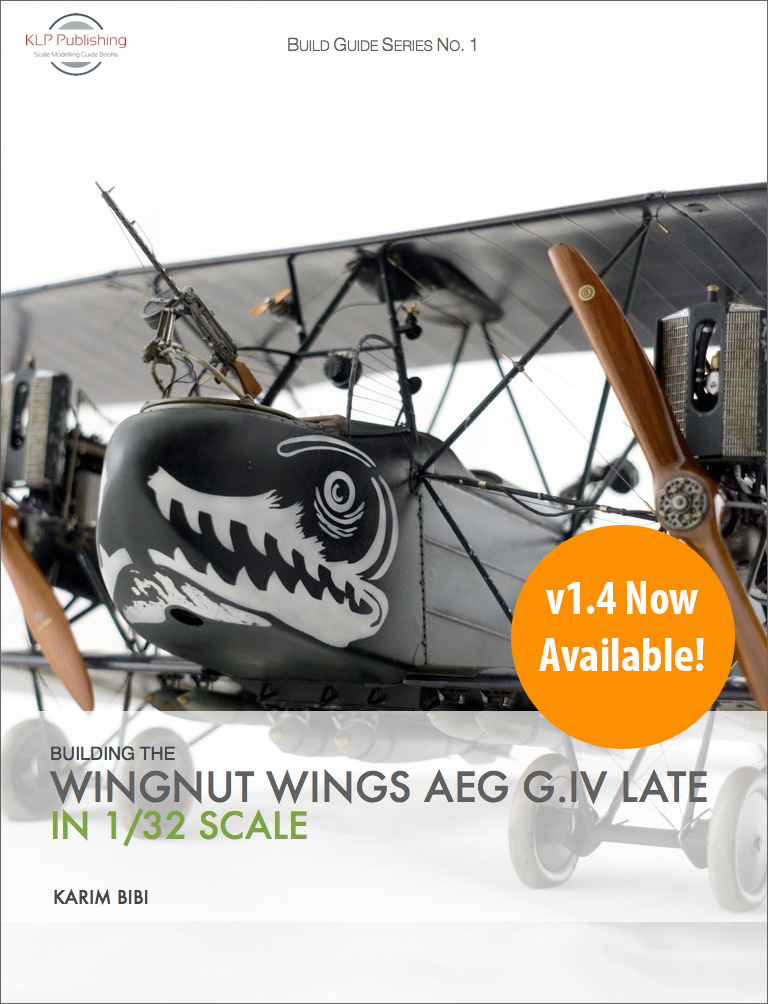 I've just taken the polishing rag to our most popular title, Building the Wingnut Wings AEG G.IV Late in 1/32 Scale. Loads of layout and typographical tweaks later, I give you v1.4!
Written by expert modeller Karim Bibi, this 183-page digital book takes you through building the impressive Wingnut Wings 1/32 scale AEG G.IV Late kit. Karim shows you the building, painting, decalling, and weathering techniques he used to produce his stunning model, including how to produce paint masks to replicate the iconic nose markings.
Existing purchasers are able to access the updated version for free. Simply log in to your account (or use your original download link) and re-download the book from the Downloads section of your profile. If you don't have an account or the original download link, please contact me and we'll sort it out. And of course, new purchasers will always receive the latest version.
What Our Readers Say
"Put this one in your must-have pile if you've ever considered building a Wingnut Wings kit."
– Mike Swinburne, USA
"…honestly I am impressed. There is excellent photos and some really good hints and tips on weathering, the building of this model is superb. There are a lot of painting and weathering techniques that I will be using on other models, I can see myself referring to this book for years to come."
– Des Delatorre, Australia
"I can't recommend this book highly enough. Go grab a copy!"
– Bob's Buckles, England
"Yes, this is a great book, worth every penny and then some!"
– Tracy Hancock, USA