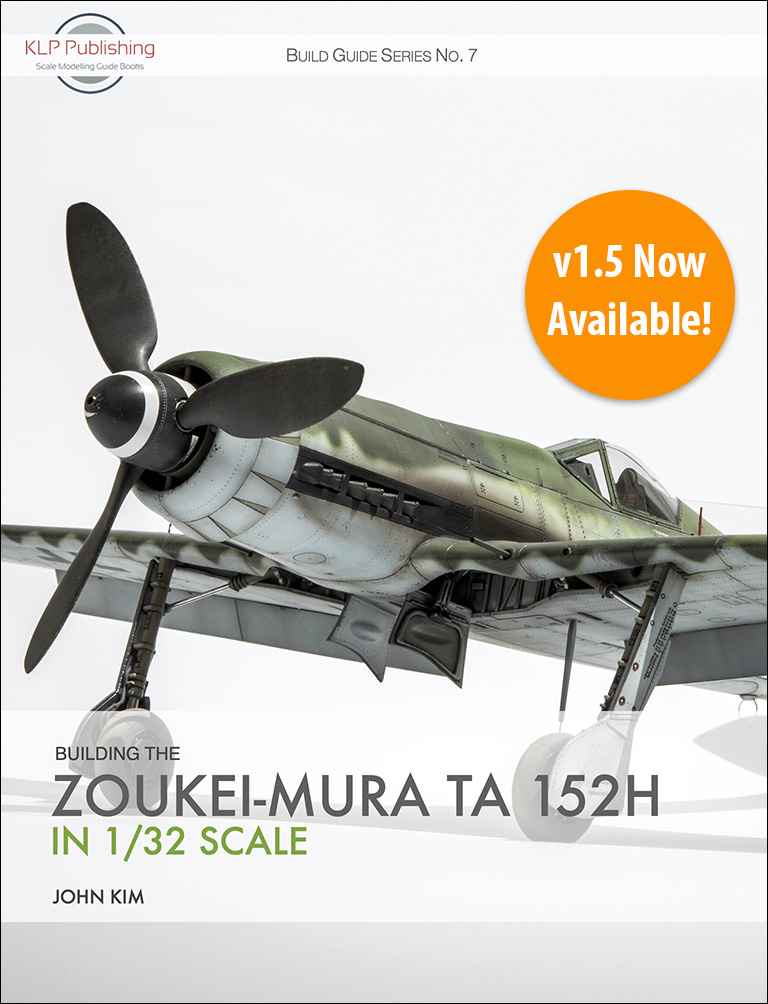 So it seems we launched v1.4 of Building the Zoukei-Mura Ta 152H in 1/32 Scale a tad too early! Thanks to Quinta Studio releasing a new set for the kit in question just 24 hours later, I now give you v1.5!
In this 167-page eBook, John Kim takes you through the building, painting, and finishing of the terrific 1/32 scale Ta 152H kit from Zoukei-Mura.
Existing purchasers are able to access the updated version for free. Simply log in to your account (or use your original download link) and re-download the book from the Downloads section of your profile. If you don't have an account or the original download link, please contact me and we'll sort it out. And of course, new purchasers will always receive the latest version.
If you need to confirm the version number of your newly downloaded update, just check the bottom of the Copyright page (iii), shown in the example below:
This is valid for all of our titles, should you ever need to verify which version of any particular book you might have.
Stay tuned for more news and updates soon!