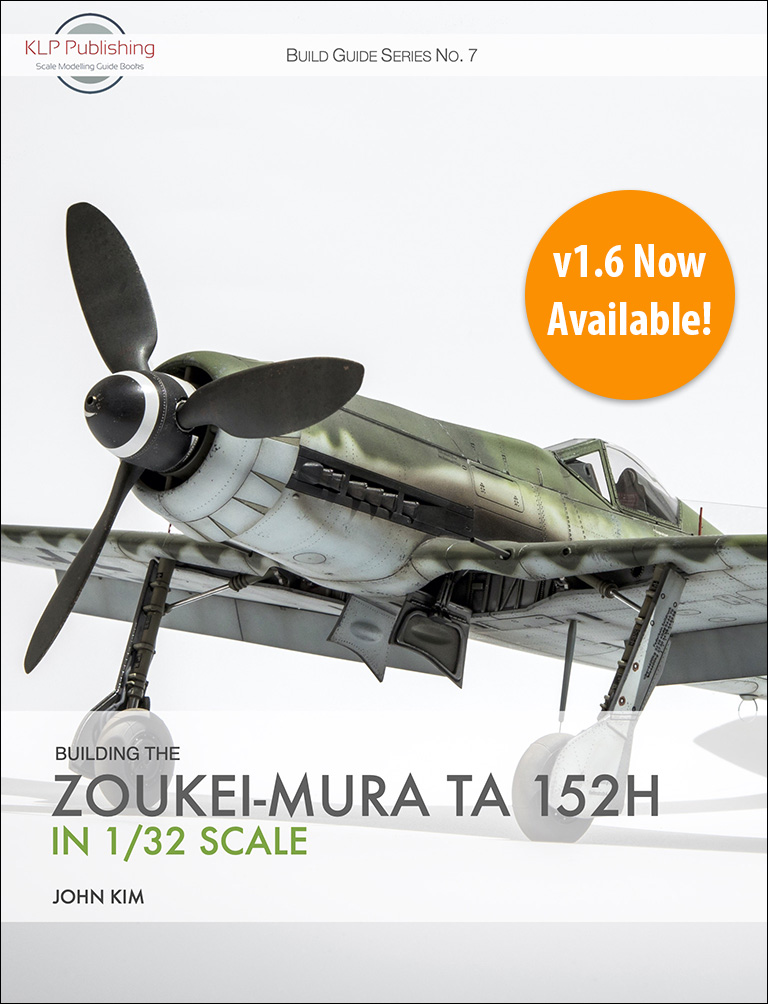 The 7th title in our Build Guide Series, Building the Zoukei-Mura Ta 152H in 1/32 Scale by John Kim, turns 3 today. And to celebrate, we've reduced its price to just 10 Australian dollars for the next 7 days!
Building the Zoukei-Mura Ta 152H in 1/32 Scale
In this 167-page eBook, John Kim takes you through the building, painting, and finishing of the terrific 1/32 scale Ta 152H kit from Zoukei-Mura.
Zoukei-Mura released two variants of the kit: an initial Ta 152H-1 kit, and a follow-up Ta 152H-0 release with refined tooling. Wanting to build a Ta 152H-0, but not being able to find the correct kit, John decided to take the earlier Ta 152H-1 release and backdate it to H-0 configuration. John takes us through not only the simple panel line modifications required for the backdating process, but also his building, painting, and weathering processes to produce the terrific model you see in the book.
v1.6 Now Available!
Note: all our prices are in Australian dollars.
So, dash on over to our webstore and grab yourself a bargain!