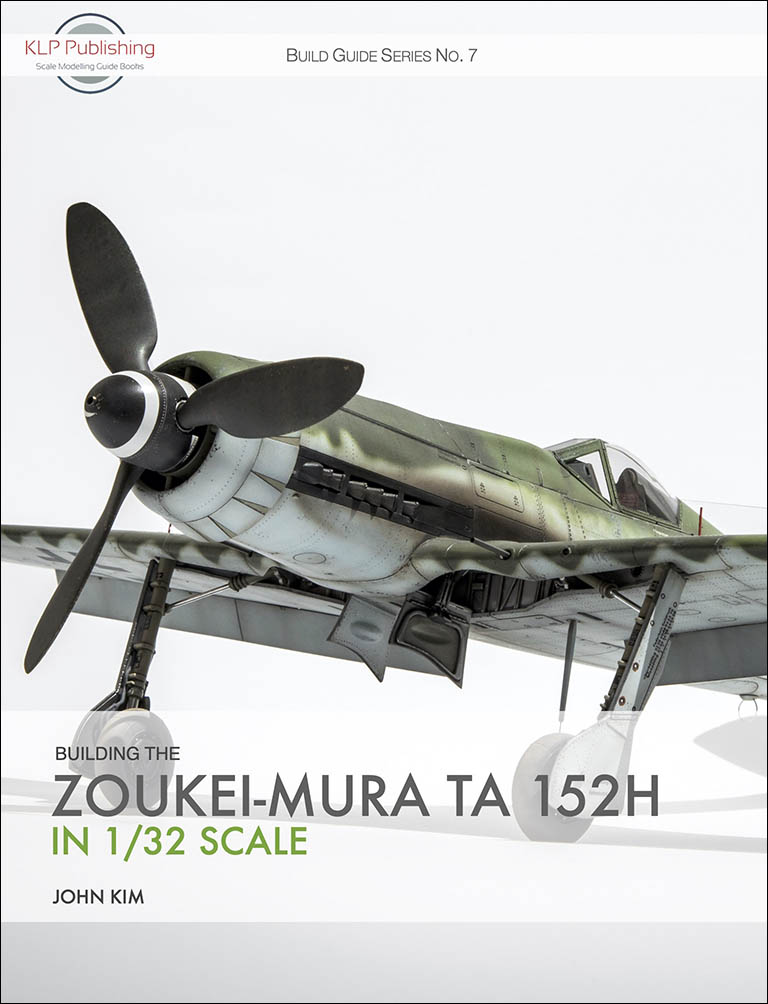 I'm pleased to announce that work is well under way on Build Guide No. 7, Building the Zoukei-Mura Ta 152H in 1/32 Scale, by John Kim. Anyone who has followed John's work on the Large Scale Planes forums will know that he is a fantastic modeller, and in this book, he works his magic on one of Zoukei-Mura's early large scale releases: the Ta 152H.
Zoukei-Mura released two variants of the kit: an initial Ta 152H-1 kit, and a follow-up Ta 152H-0 release with refined tooling. Wanting to build a Ta 152H-0, but not being able to find the correct kit, John decided to take the earlier Ta 152H-1 release and backdate it to H-0 configuration.
John takes us through not only the simple panel line modifications required for the backdating process, but also his building, painting, and weathering processes to produce the terrific model you see below.
There's plenty of work to do before the book is ready, but we're on track for a September release, so stay tuned for more updates and a definitive release date!