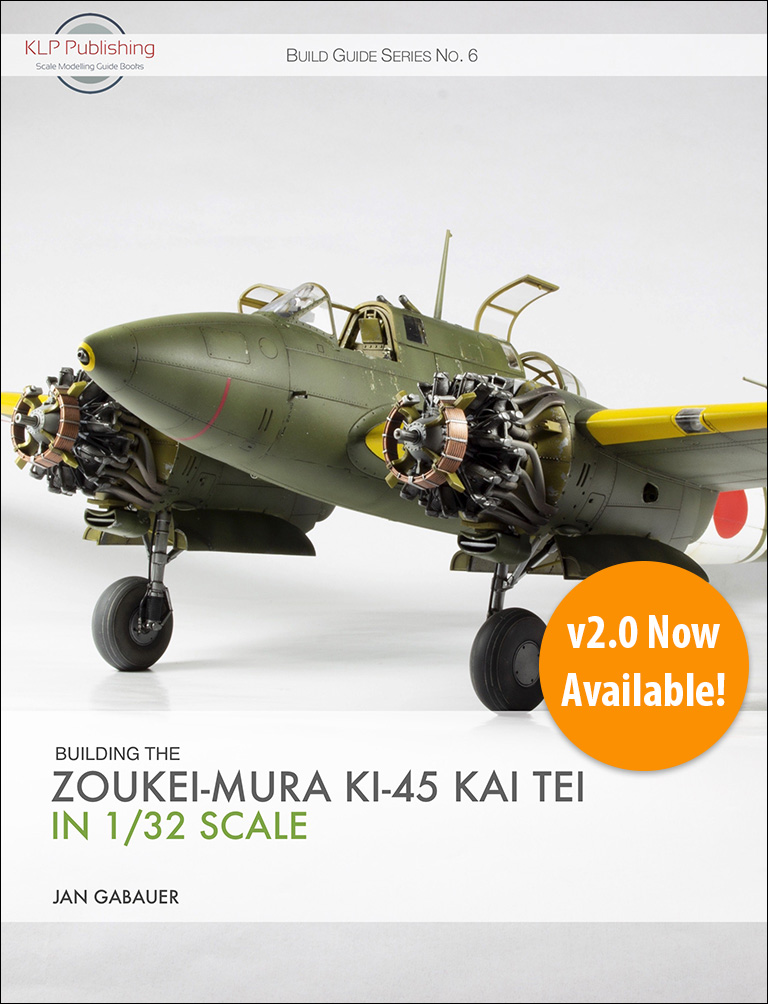 I'm pleased to announce that Building the Zoukei-Mura Ki-45 Kai Tei in 1/32 Scale has now been updated to v2.0! This new version features plenty of layout and typographical improvements, and is of course free for all existing purchasers.
Simply log in to your account (or use your original download link) and re-download the book from the Downloads section of your profile. If you don't have an account or the original download link, please contact me and we'll sort it out. And of course, new purchasers will always receive the latest version.
If you need to confirm the version number of your newly downloaded update, just check the bottom of the Copyright page (iii), shown in the example below (from our Ta 152 book):
See you for the next one!