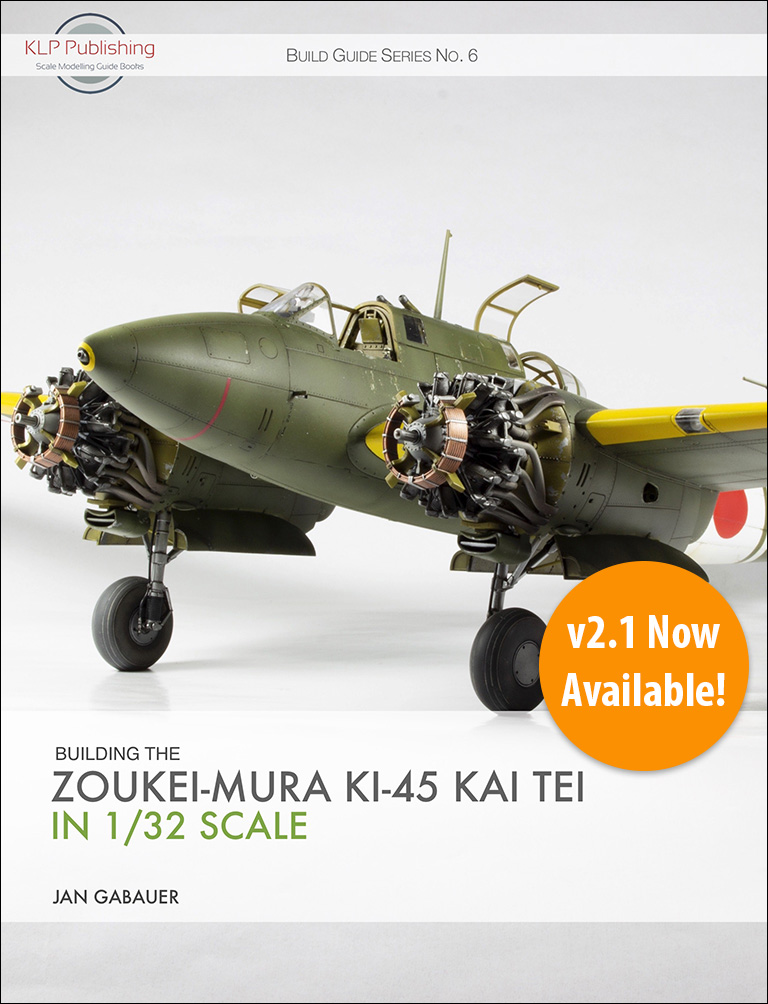 I'm pleased to announce that Building the Zoukei-Mura Ki-45 Kai Tei in 1/32 Scale by Jan Gabauer has been updated to v2.1. And for the next few days, it has also been reduced to just 10 Australian dollars!
Building the Zoukei-Mura Ki-45 Kai Tei in 1/32 Scale
In this 104-page eBook, noted modeller and KLP author Jan Gabauer takes you through the building, painting, and finishing of the terrific 1/32 scale Ki-45 Kai Tei kit from Zoukei-Mura. Jan navigates the complexities of the build with aplomb, offering tips for overcoming the particular challenges of this kit. The process is very instructive, and results are quite spectacular!
v2.2 Now Available!
Note: all our prices are in Australian dollars.
This update is the result of tidying up typos, and is not considered vital.
Existing purchasers are able to access the updated version for free. Simply log in to your account (or use your original download link) and re-download the book from the Downloads section of your profile. If you don't have an account or the original download link, please contact me and we'll sort it out. And of course, new purchasers will always receive the latest version.
To be sure you have the latest version, you can check the version number located at the bottom of the Copyright page (iii):