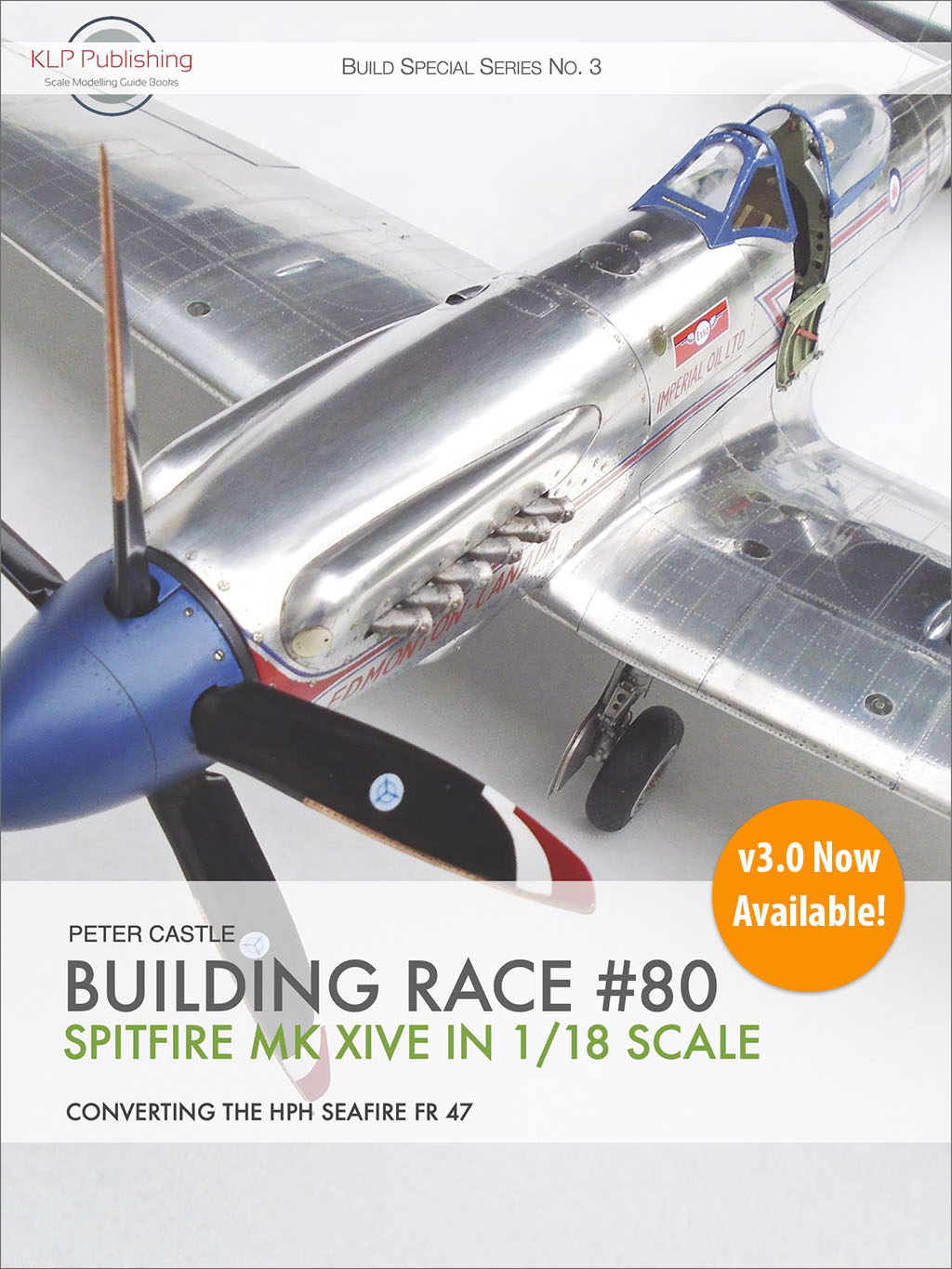 I'm pleased to announce that Building Race #80 Spitfire Mk XIVe in 1/18 Scale by Peter Castle, has just been updated to v3.0. And to celebrate, for the next 7 days we've reduced the price to just 15 Australian dollars! That's a 574-page digital book on some of the finest scratch-building you'll see, for just $15. Bargain!
Building Race #80 Spitfire Mk XIVe in 1/18 Scale
This 574-page eBook features Peter Castle's award-winning conversion of the HpH Models 1/18 Seafire 47 to represent a Spitfire XIVe—specifically, Race #80, as flown by James McArthur in the Tinnerman Air Races at Cleveland, Ohio, on September 4th 1949.
v3.0 Now Available!
Note: all our prices are in Australian dollars.
This latest edition adds two new photos of the real aircraft, courtesy Olivier Durand. Existing purchasers are able to access the updated version for free. Simply log in to your account (or use your original download link) and re-download the book from the Downloads section of your profile. If you don't have an account, or the original download link, please contact me and we'll sort it out. And of course, new purchasers will always receive the latest version.
"An excellent tour de force. I like the format very much and it is easy to follow, thorough.
Peter Castle is the dedicated modeler that my book was intended to help. That he took his effort to such an extreme is truly amazing. He deserves every award and recognition coming his way. People say "it's not brain surgery" but in his case I would have to say "it's exactly that". Such fine detail, the making of thousands of parts, developing techniques to make each part. Awesome!"
– Paul Monforton, Canada
"Hands down one of the best modelling books I've ever read."
– Chris Becker, Australia