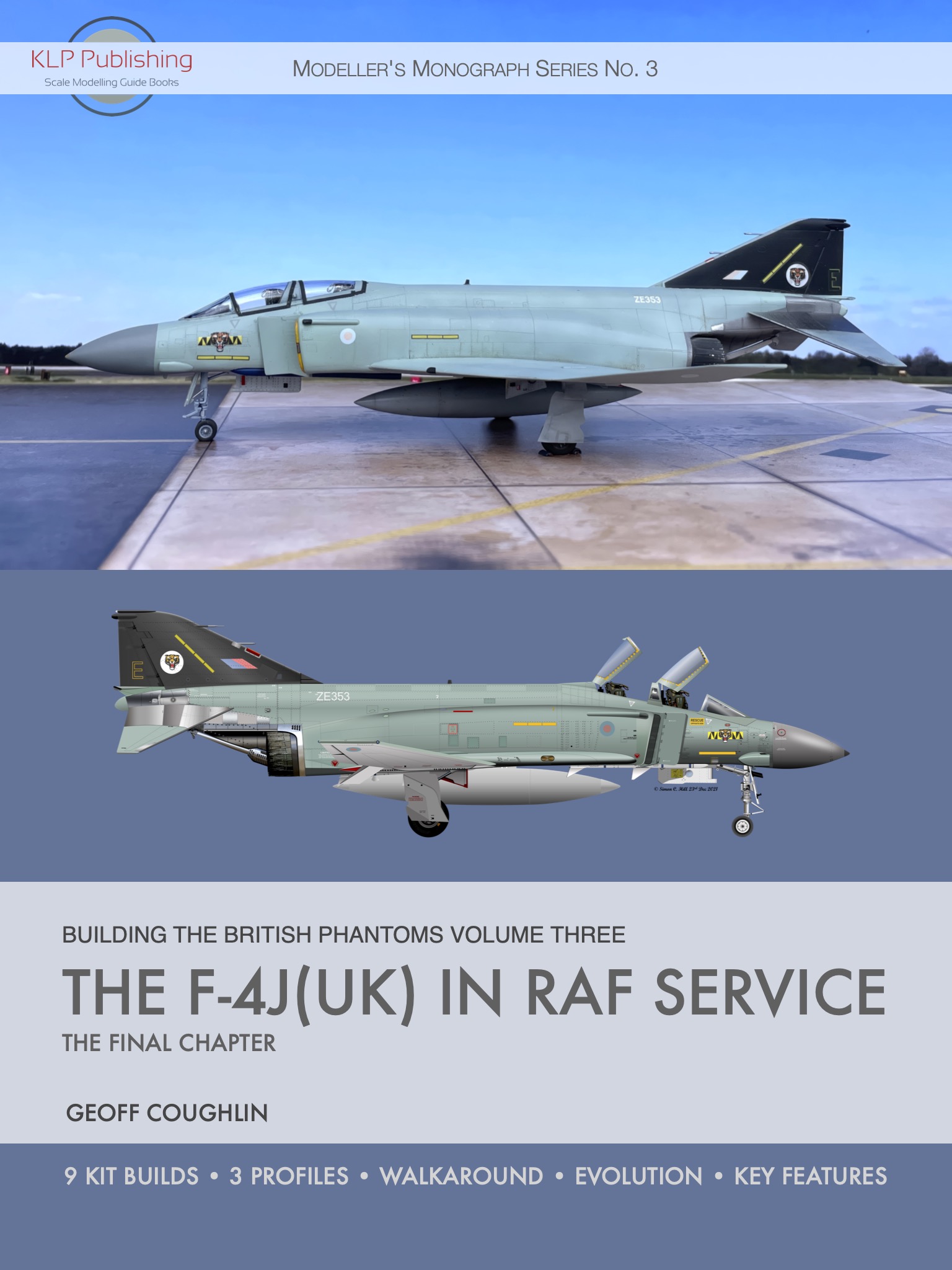 I'm pleased to announce that our next title will be Building The British Phantoms Volume Three: The F-4J(UK) in RAF Service. This will complete Geoff Coughlin's massive 3-volume opus on the British Phantoms, following on from Volume One and Volume Two.
As the title suggests, this volume will focus on the 15 airframes that were designated F-4J(UK), with the now-familiar chapters covering their evolution and key features, along with 9 kit builds, 3 excellent colour profiles by Simon Hill, and walkaround photos. The book will also feature a foreword by Group Captain Dick Northcote OBE BA RAF (Retd).
Work is well under way, with a tentative release window set for early October. Stay tuned for more information and a formal release announcement as they come to hand!