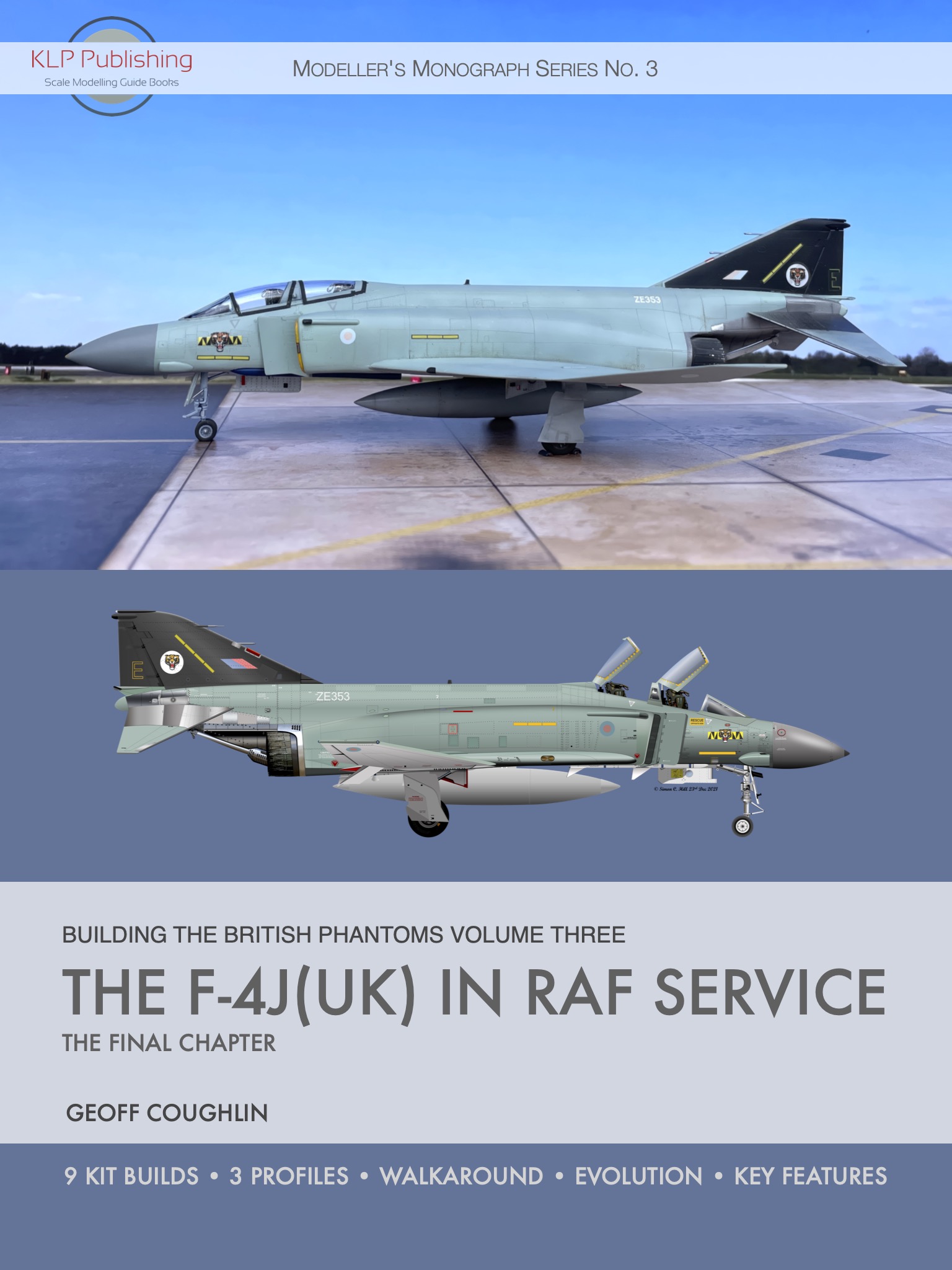 I'm pleased to report that our next title, Building the British Phantoms Volume Three: The F-4J(UK) in RAF Service by Geoff Coughlin, has just completed the first draft stage. The editing and revision process shouldn't take too long, and we're looking at an official launch by the end of the month.
The book currently weighs in at 389 pages, with 9 kits builds, 3 colour profiles, a cockpit walkaround, and chapters on the evolution and key features of the F-4J(UK). The book also includes a foreword by Group Captain Dick Northcote OBE BA RAF (Retd).
Stay tuned for news of the official release!
In the meantime, if you haven't already, check out the first two volumes in the Building the British Phantoms series: