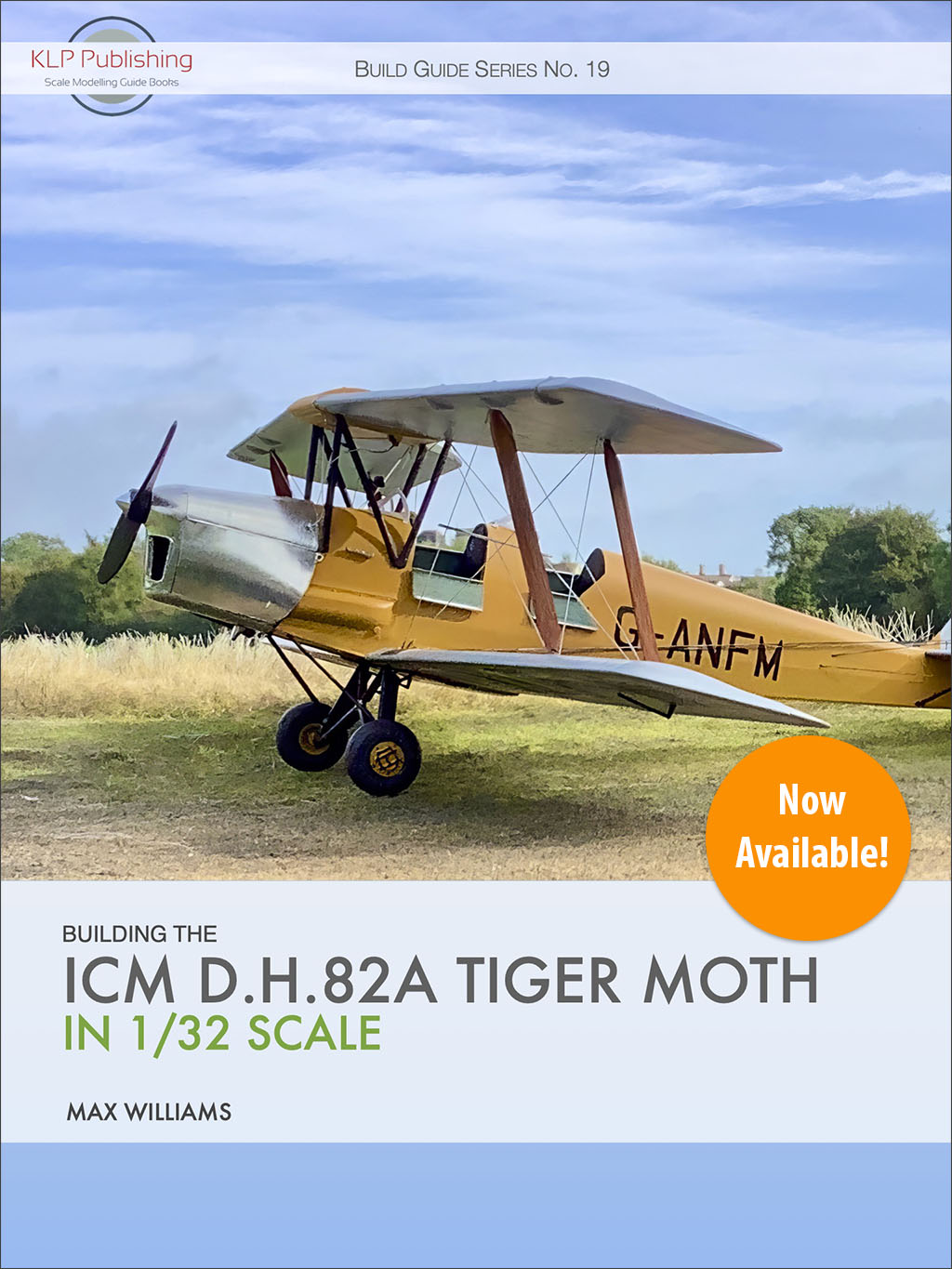 I'm pleased to announce that our latest eBook title, Building the ICM D.H.82A Tiger Moth in 1/32 Scale by Max Williams, is now available for immediate purchase and download!
Building the ICM D.H.82A Tiger Moth in 1/32 Scale
In this 260-page eBook, Max tackles the ICM 1/32 Tiger Moth kit, wrestling it into submission with a number of aftermarket additions and scratch-built improvements.
Max combines forensic attention to detail, an intimate knowledge of the subject, and finely-honed modelling skills to produce a terrific model. His build commentary is littered with detailed photographs of the real thing, and his insights are invaluable to anyone aspiring to build the ICM Tiger Moth kit.
Along with Max's terrific build, we've also included his detailed comparison of the three extant Tiger Moth kits in 1/32 scale, and an extensive walkaround of Tiger Moth ZK-BEF by Zac Yates.
The book also features our usual Appendices listing aftermarket products and reference materials.
All this for just 17 Australian dollars! Bargain. Grab your copy now!