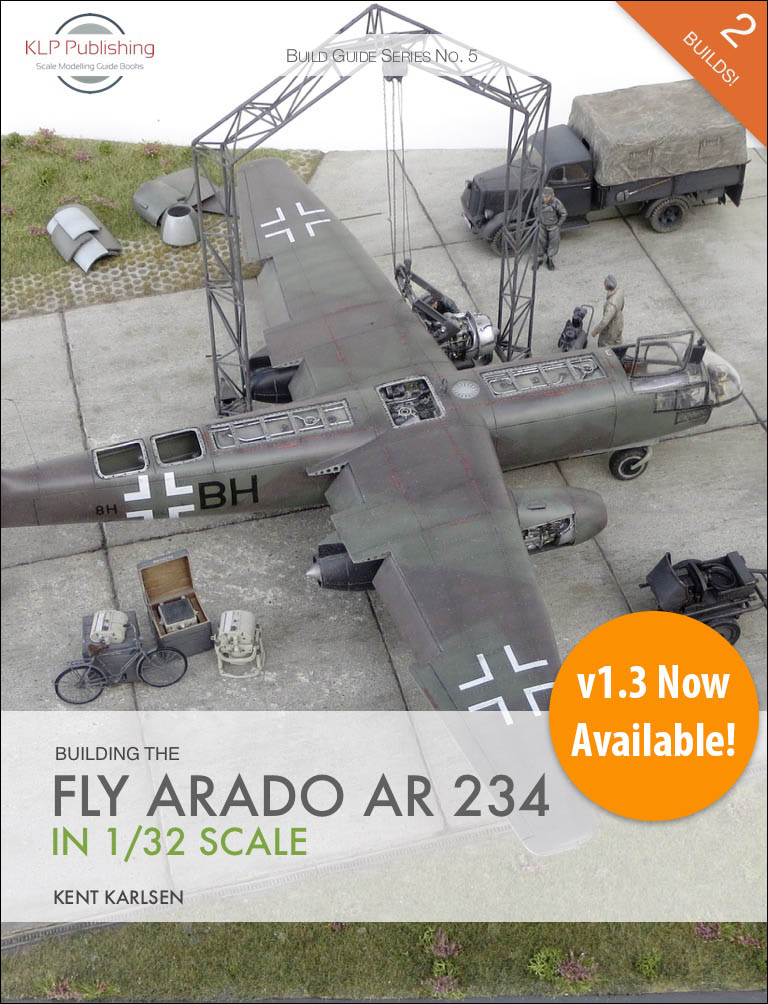 I'm pleased to announce that Building the Fly Arado Ar 234 in 1/32 Scale, by Kent Karlsen, has now been updated to v1.3. And to celebrate, for the next five days we've reduced the price by 30% to just 10 Australian dollars!
Building the Fly Arado Ar 234 in 1/32 Scale
In this 164-page eBook, Kent Karlsen builds not one, but two examples of the Fly Arado 234 kit in 1/32 scale.
The feature build sees Kent take kit 32008, add a ton of scratch-built detail, and then construct an amazing airfield maintenance diorama, in a scene that might have occurred at 'Fliegerhorst Grove' air base, in post-surrender Denmark.
For his second build, Kent converts kit 32003 into the V6 four-engine prototype, complete with figures and a Sd.Kfz.2 Kettenkrad from Zoukei-Mura.
v2.1 Now Available!
Note: all our prices are in Australian dollars.
The update itself consists mainly of the addition of a handy Contents page with clickable links. As always, existing purchasers can download the latest version for free, while new purchasers will of course receive the updated version. For more information on how this works, please see my recent article on obtaining free book updates.
So, head on over to our webstore and grab yourselves a bargain! The sale will run until midnight Saturday, 30 October.