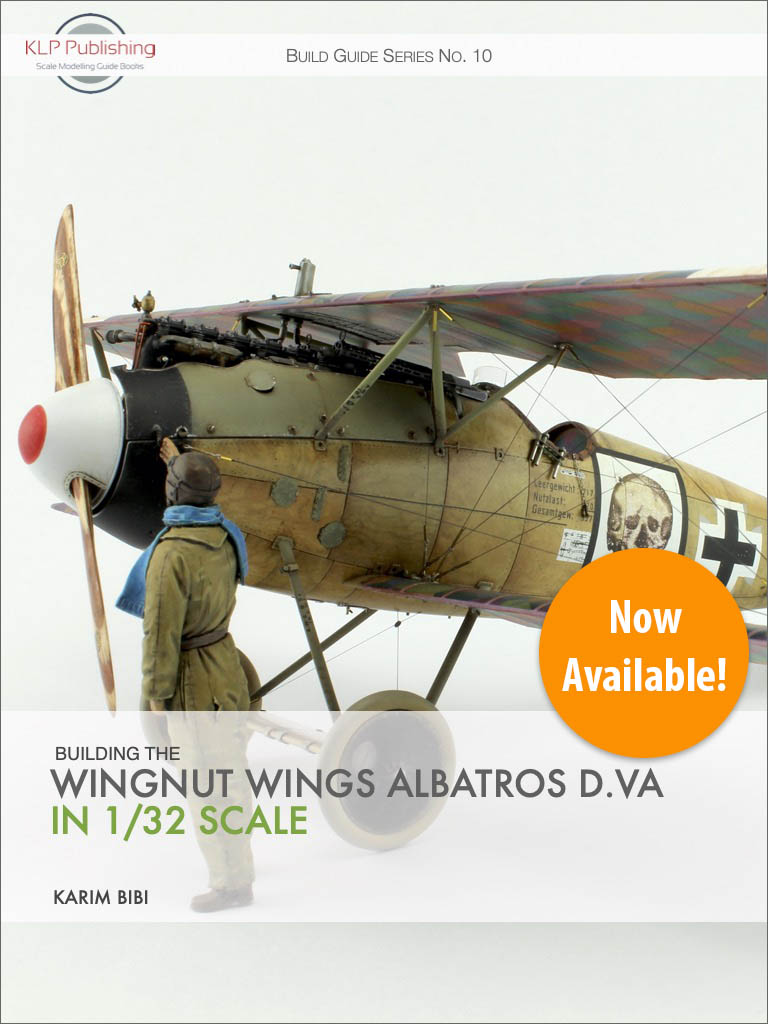 Thanks to everyone who purchased Building the Wingnut Wings Albatros D.Va in 1/32 Scale for making its launch a huge success! It has already become our strongest book launch ever, and the feedback so far has been fantastic. The comment below, from Nuno Andresen in Portugal, sums it up nicely:
I purchased mine some days ago, read it thoroughly until last night and I am extremely well impressed with it. Beautiful build, spectacular painting, great reading and meticulously presented in a very consistent way that embraces all readers: from novices to experts. The digital format itself, and this has to be said, is an improvement over paper: in my iPad Pro it flows beautifully well and I can enlarge instantly every building detail I want to see sharper and larger. Pagination is pristine and the price is almost offered: it is meaningless. Congratulations to Karim Bibi! A spectacular model and a tremendous digital book. Highly recommended!
Thanks, Nuno!
If you haven't checked it out yet, hop on over to our webstore and grab yourself a bargain.
Building the Wingnut Wings Albatros D.Va in 1/32 Scale
In this 197-page eBook, Karim Bibi builds the Wingnut Wings 1/32 scale Albatros D.Va kit to his usual excellent standard, utilising a variety of aftermarket parts and decals, along with some scratch-building, to produce an award-winning model.
Along with Karim's terrific build, we've also included artwork by Ronny Bar, some historical notes by Greg VanWyndarden, and more than 90 walkaround photos of the Mercedes D.III engine by James Fahey. The v1.1 update introduces a new 12-page tutorial on rigging!
Note: all our prices are in Australian dollars.
v1.2 Now Available!