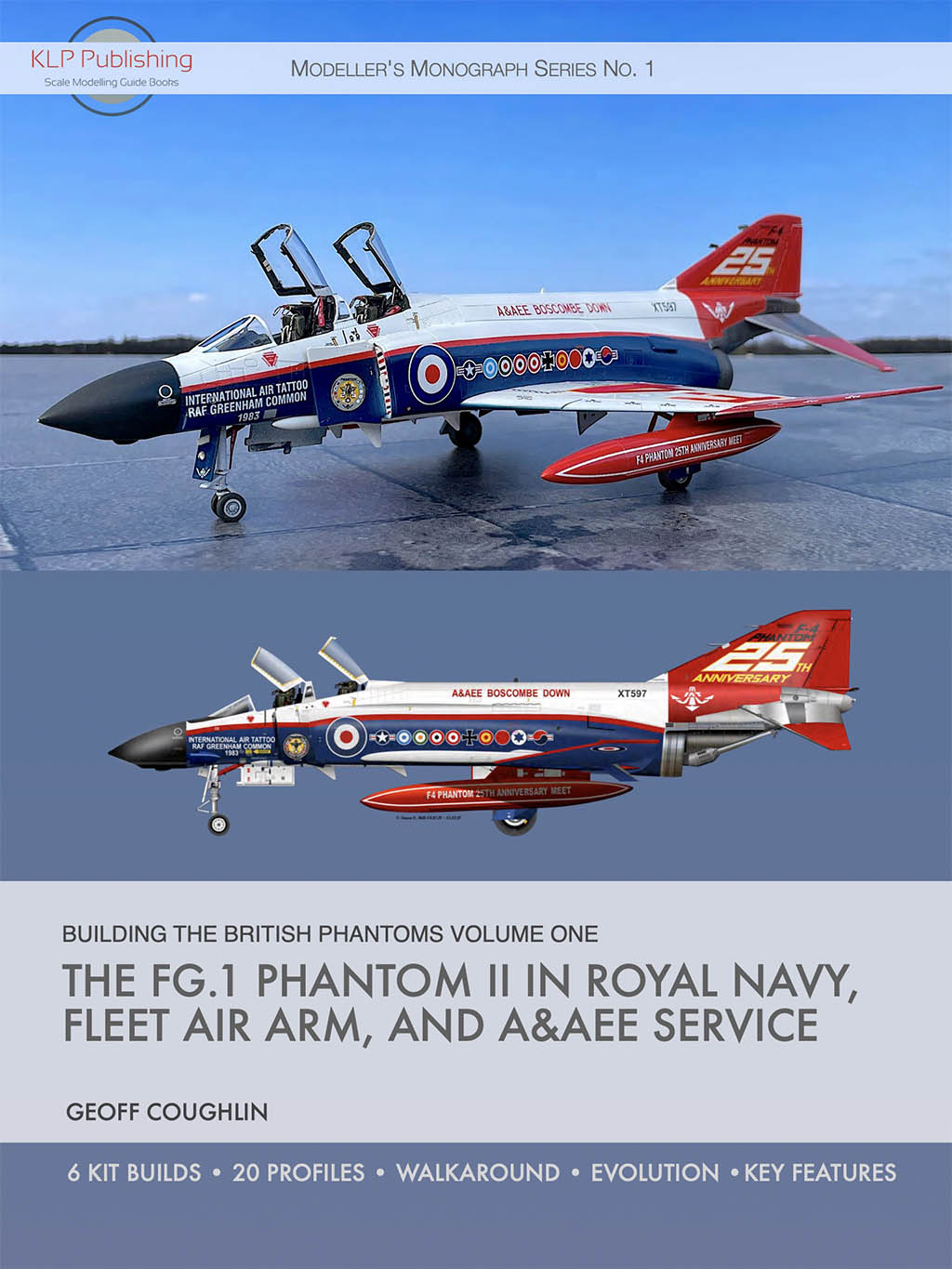 I'm pleased to announce that our next title will be Building the British Phantoms Volume One: The FG.1 Phantom II in Royal Navy, Fleet Air Arm, and A&AEE Service, by renowned UK modeller Geoff Coughlin. As the title implies, this is the first of a three-volume series, with Volume Two covering the FGR.2, and Volume Three focussing on the F-4J(UK) variant.
Volume One will also be the first in our new Modeller's Monograph Series, and will feature six kit builds, 20 colour profiles, an extensive walkaround of FG.1 XT864, and chapters on the evolution of the British Phantom and key features of the FG.1 Phantom II.
Stay tuned for more news and information regarding this release as development progresses. Together, these three volumes promise to be the definitive one-stop go-to for anyone interesting in modelling the British Phantom.