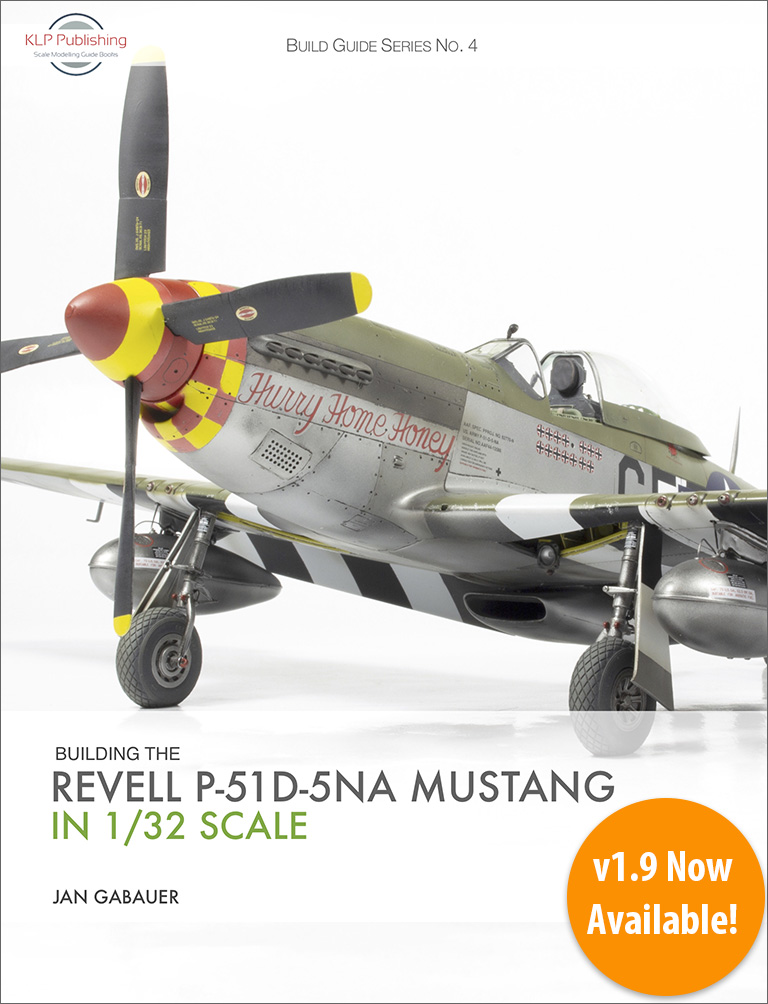 This week the fourth title in our Build Guide Series, Building the Revell P-51D-5NA Mustang in 1/32 Scale, turns 3, and we've decided to celebrate by reducing its price to a mere 8 Australian dollars for the next few days. That's a massive 33% off!
Building the Revell P-51D-5NA Mustang in 1/32 Scale
In this 103-page eBook, Jan Gabauer builds, paints, and weathers the new Revell 1/32 P-51D kit to produce an excellent rendition of Major Richard A. Peterson's "Hurry Home Honey".
The book features not only Jan's terrific build guide, but also artwork by Juanita Franzi, a review of the kit itself, and an extensive set of appendices covering applicable aftermarket products and reference works.
v2.1 Now Available!
Note: all our prices are in Australian dollars.
"Great little (!) e-book – 97pages of info on the kit and how the author went about building his version! Bought my copy in June 2020 and referred to it constantly when building building my Revell Mustang. Definitely a recommended purchase for anyone wanting to build the Revell P-51D (early) and I would also suggest for the new P-51D (late)."
– John Brooks, UK
"…probably the best value for money I have ever seen…"
– John Wilson, USA
"lovely e book, just like all the others, highly recommended."
– Aaron Scott, UK
The sale runs until midnight, Sunday 28 August—so race on over to our web shop and grab yourself a bargain!