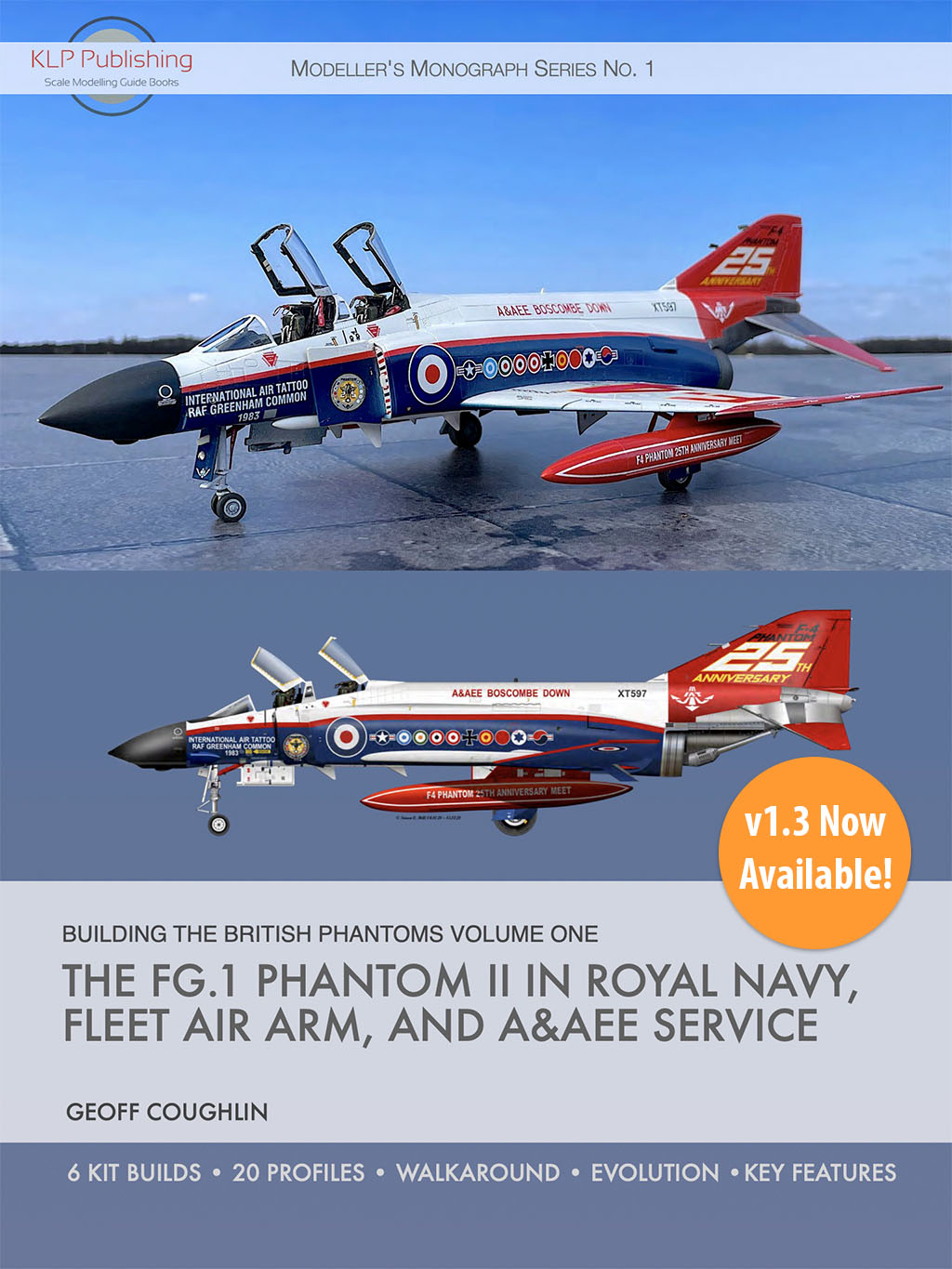 Yes, you read that right! Hot on the heels of the v1.2 release of Building the British Phantoms Volume One, Simon Hill, our esteemed provider of profiles, spots an error in one of his contributions. Well, you know the drill: the error has been corrected, and v1.3 is now available!
All new purchasers will automatically receive this new version, while anyone who has already purchased it will be able to download it for free, either from the Downloads section of their account, or using the original link in the order confirmation email. All you need to do is re-download the book to obtain the updated version.
If you have any trouble accessing the new version, please contact me and we'll get it sorted out.
Building the British Phantoms Volume One
In this 366-page eBook, Geoff Coughlin—with the aid of a host of contributors—guides you through the specifics of building the FG.1 Phantom in Royal Navy, Fleet Air Arm, and A&AEE service. With six kit builds, 20 colour profiles, chapters on the Evolution and Key Features of the FG.1, along with an extensive 61-page Walkaround section, this book is an essential resource for anyone wanting to build this particular version of the British Phantom.
Note: all our prices are in Australian dollars.
Version 2.1 Now Available!