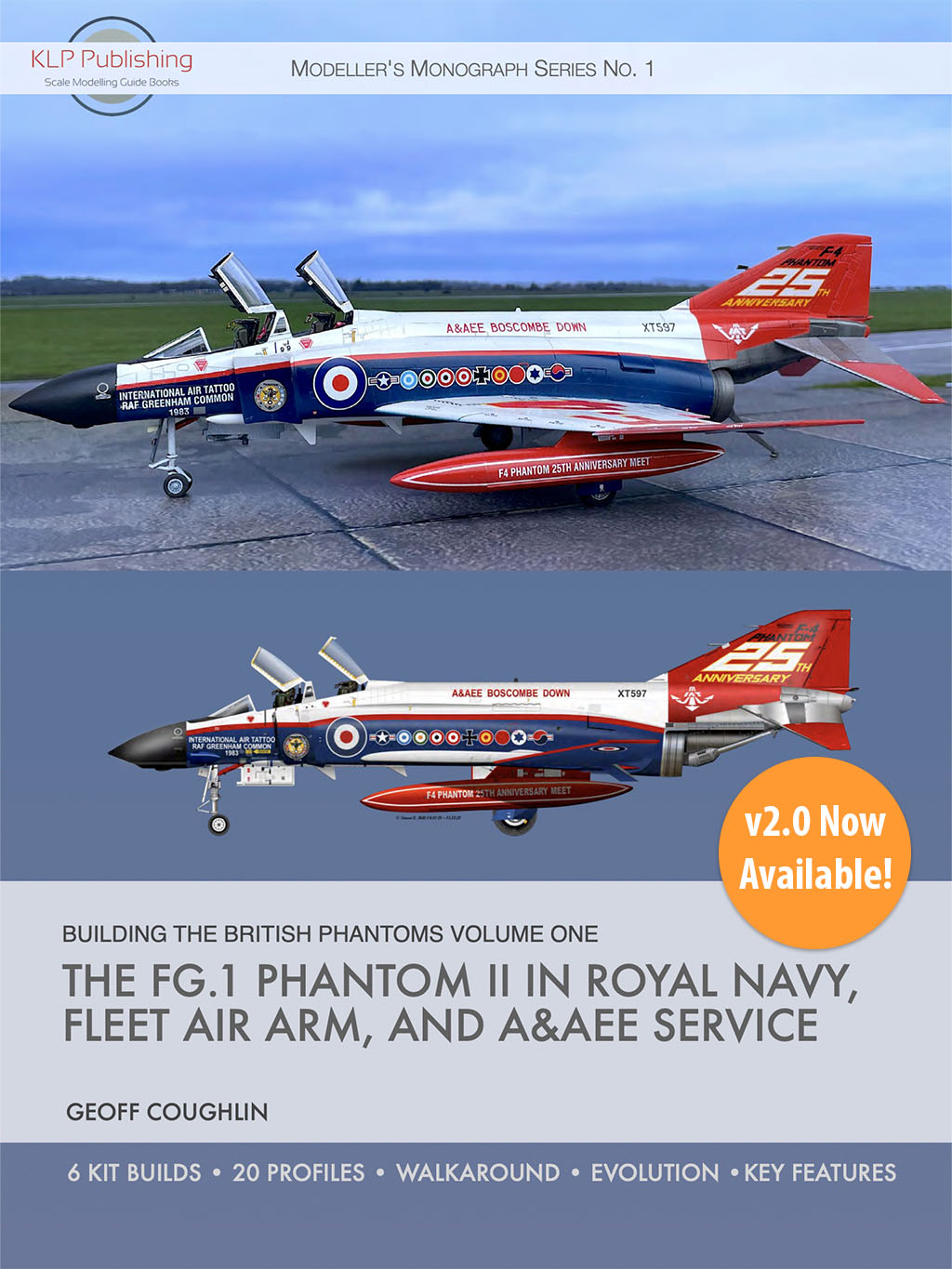 A recent post on Britmodeller by modeller and customer John Bryon identified potential errors in our book Building the British Phantoms Volume One by Geoff Coughlin. We quickly determined that these errors were real, and needed to be corrected. These errors related to statements about the In-Flight Refuelling (IFR) not being fitted to most FG.1 Phantom, which is in fact not the case. I'd like to thank John for raising this issue, and also John Laidlaw for bringing them to my attention.
The relevant sections of the book have now been updated, and along with an amended cover and the usual typographical polishing, we now give you v2.0!
Existing purchasers are able to access the updated version for free. Simply log in to your account (or use your original download link) and re-download the book from the Downloads section of your profile. If you don't have an account or the original download link, please contact me and we'll sort it out. And of course, new purchasers will always receive the latest version.
Both Geoff and I apologise unreservedly for these errors, and thank all those involved in helping us correct them.