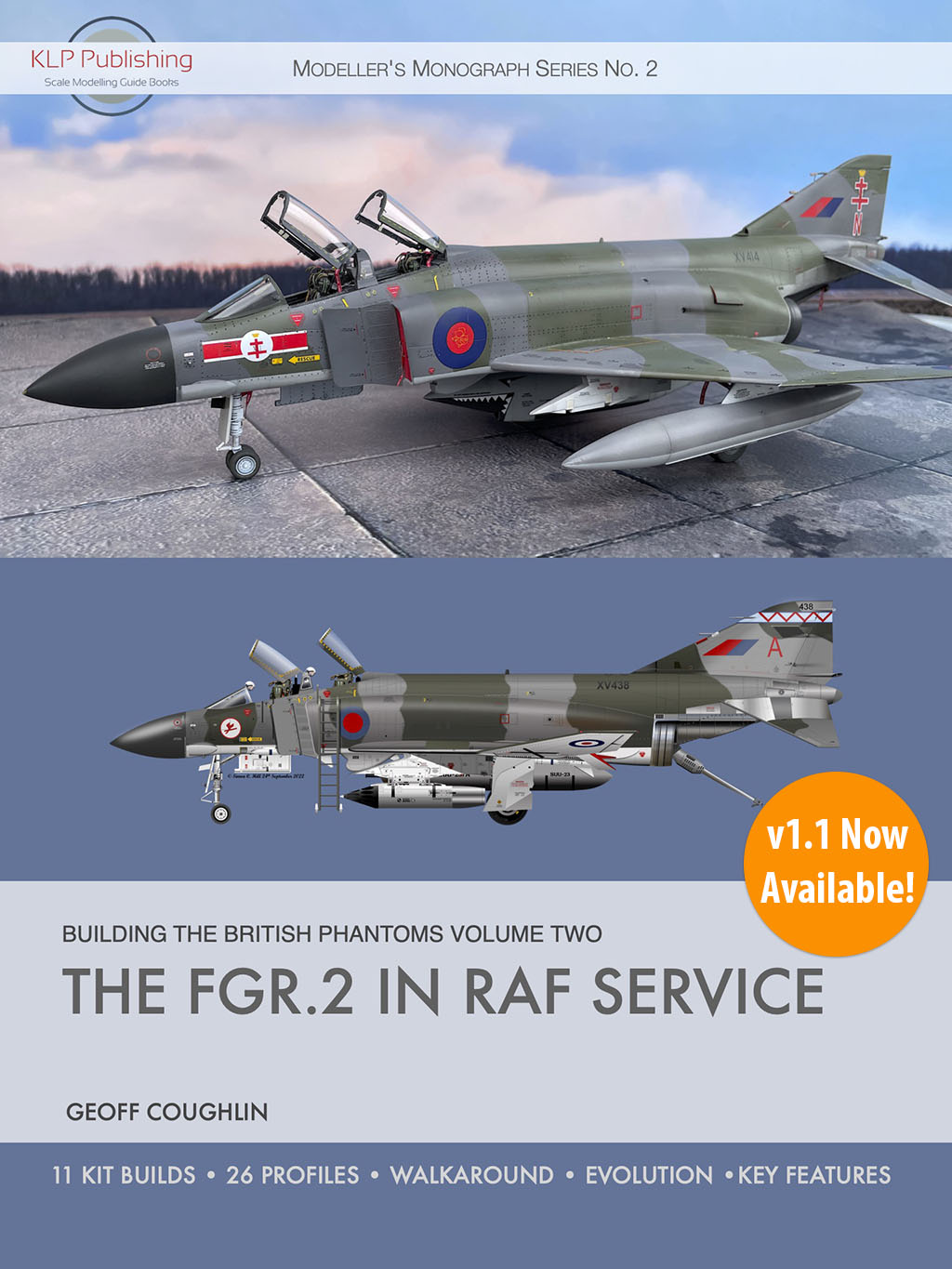 I'm pleased to announce that v1.1 of Building the British Phantoms Volume Two: The FGR.2 in RAF Service is now available. And to celebrate, for the next 7 days, we've reduced the price to a mere 18 Australian dollars!
This update features some minor typographical polishing, and is not considered vital.
Building the British Phantoms Volume Two
In this massive 595-page eBook, Geoff Coughlin—with the aid of a host of contributors—guides you through the specifics of building the FGR.2 Phantom in RAF service. With 11 kit builds, 26 colour profiles, chapters on the Evolution and Key Features of the FGR.2, along with an extensive 113-page Walkaround section, this book is an essential resource for anyone wanting to build this particular version of the British Phantom.
Version 1.1 Now Available!
Note: all our prices are in Australian dollars.
This update is free for all existing purchasers, so if you've already bought and downloaded the book, we encourage you to grab it again by simply re-downloading it—either from your account if you have one, or by using the original download link in your order confirmation email. If you don't have either of those things, please contact me and we'll sort it out. New purchasers will always receive the latest version.
Work on Volume Three continues apace, and it's coming along very nicely. I figure we're still on track for a release by the end of this month (September), so stay tuned for more news and updates!