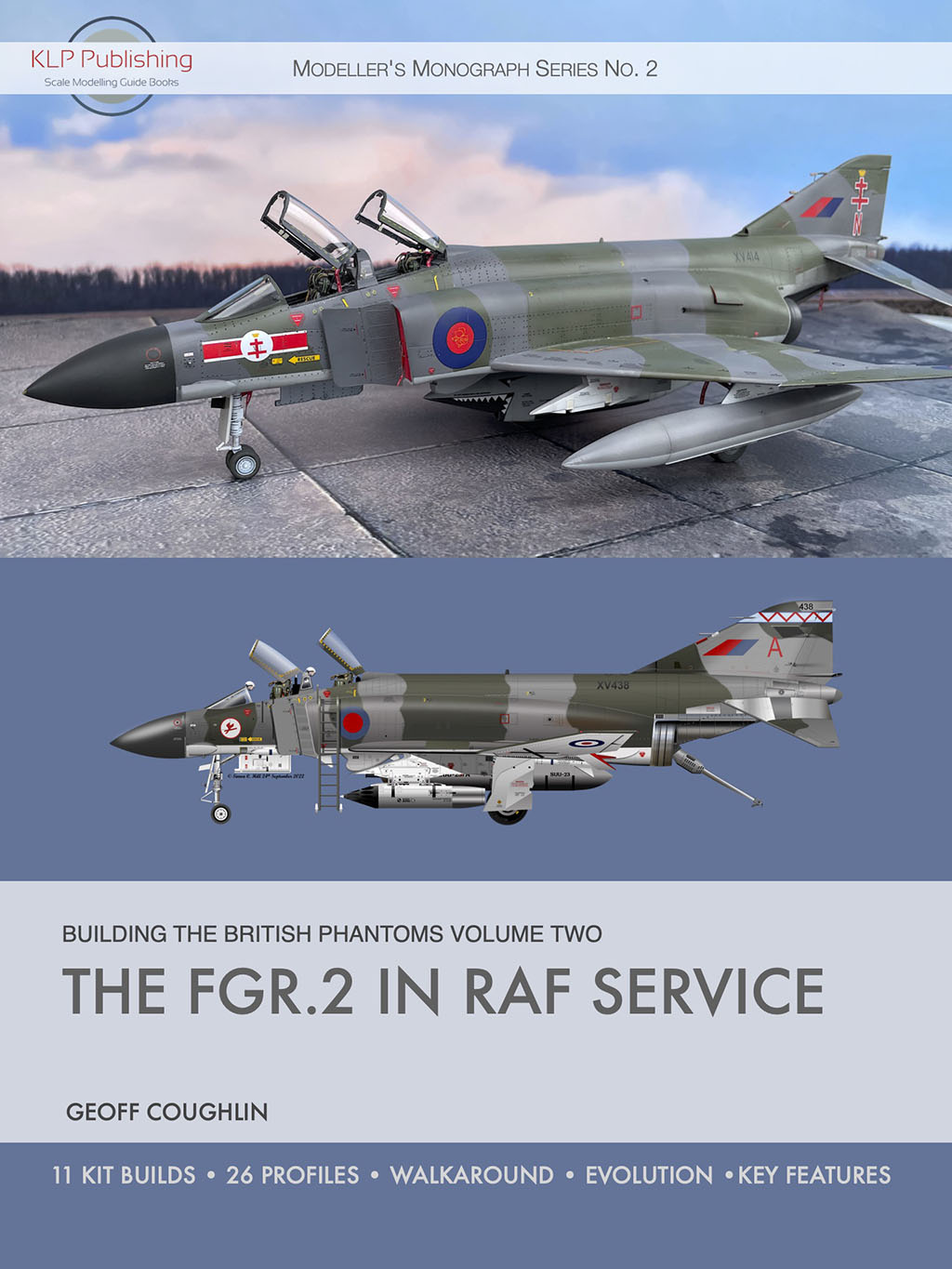 I'm pleased to announce that work has begun on the follow-up to Volume 1 of our Phantom series, and will be entitled Building the British Phantoms Volume Two: The FGR.2 in RAF Service. Geoff Coughlin again delivers in style, with 11 kit builds, 26 colour profiles by Simon Hill, Walkarounds of both FGR.2 XV424 and the Martin Baker Mk 7 ejection seat, and chapters on both the evolution and key features of the FGR.2 in RAF service. If you've seen Volume One, then you know what to expect—only, Volume Two will be even bigger!
Our launch target is the second half of January 2023, with some wiggle room to allow for the vagaries of the Christmas holiday period.
And if you haven't checked out Volume One yet, it's available from our webshop for a mere 20 Australian dollars.
Building the British Phantoms Volume One
In this 366-page eBook, Geoff Coughlin—with the aid of a host of contributors—guides you through the specifics of building the FG.1 Phantom in Royal Navy, Fleet Air Arm, and A&AEE service. With six kit builds, 20 colour profiles, chapters on the Evolution and Key Features of the FG.1, along with an extensive 61-page Walkaround section, this book is an essential resource for anyone wanting to build this particular version of the British Phantom.
Note: all our prices are in Australian dollars.
Version 2.1 Now Available!
Stay tuned for more news and information as it comes to hand!