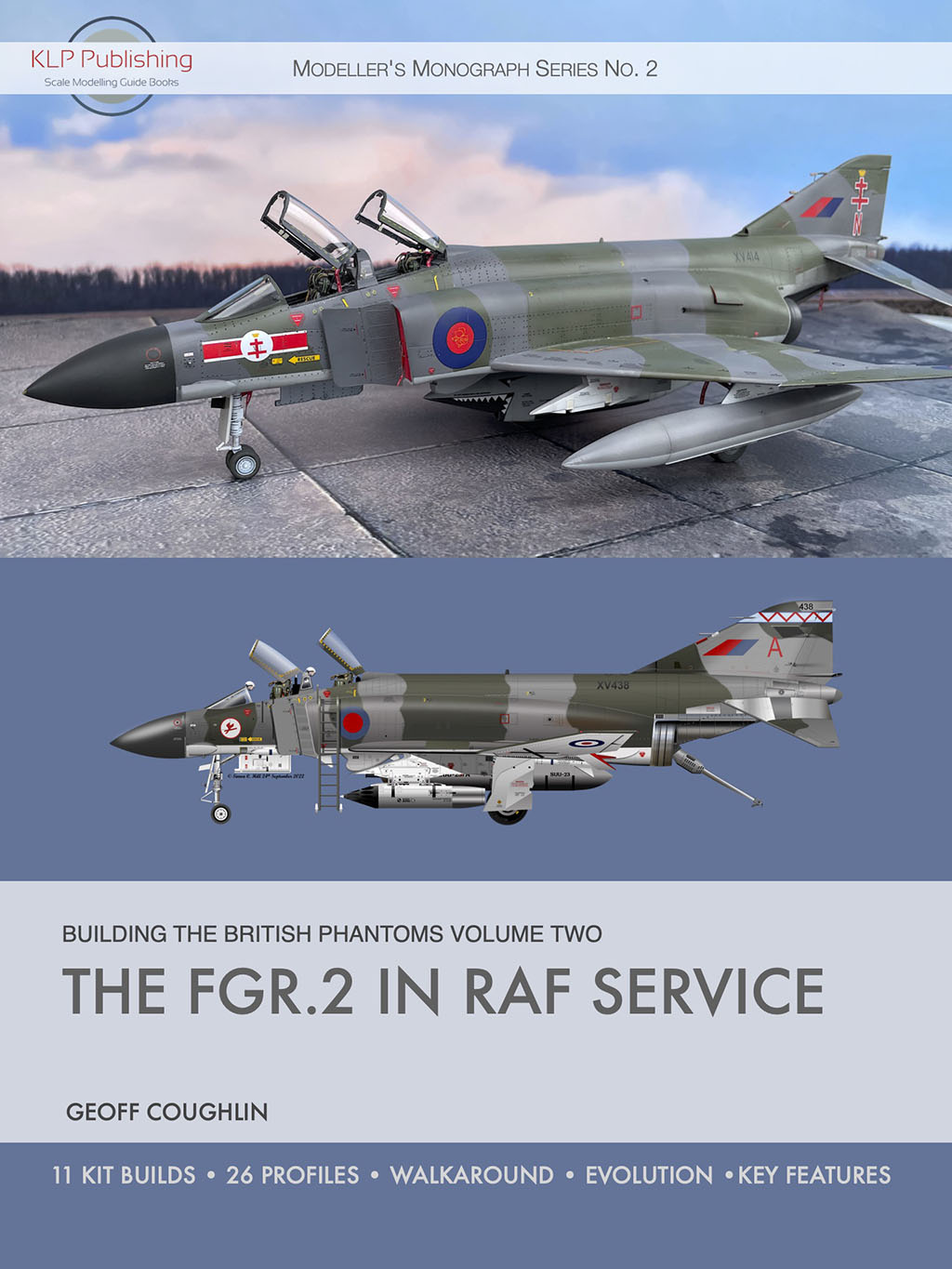 I'm pleased to announce that our next title, Building the British Phantoms Volume Two, has reached the first draft stage of development. While this makes it sound like a mere halfway point, the book is in fact substantially complete, and now only needs some final revisions and a bit of spit and polish. We're on track for a release before the end of January.
Not only that, but Volume Two has come in at a smidgen under 600 pages—and we thought Volume One was massive! It's now our largest-ever publication, edging out Building Race #80 Spitfire Mk XIVe in 1/18 Scale by Peter Castle (565 pages). If you're familiar with Volume One, then you'll know what to expect—just more of it!
Stay tuned for an official release announcement!
And don't forget Volume One if you haven't purchased it yet:
Building the British Phantoms Volume One
In this 366-page eBook, Geoff Coughlin—with the aid of a host of contributors—guides you through the specifics of building the FG.1 Phantom in Royal Navy, Fleet Air Arm, and A&AEE service. With six kit builds, 20 colour profiles, chapters on the Evolution and Key Features of the FG.1, along with an extensive 61-page Walkaround section, this book is an essential resource for anyone wanting to build this particular version of the British Phantom.
Note: all our prices are in Australian dollars.
Version 2.1 Now Available!
Note: all our prices are in Australian dollars.