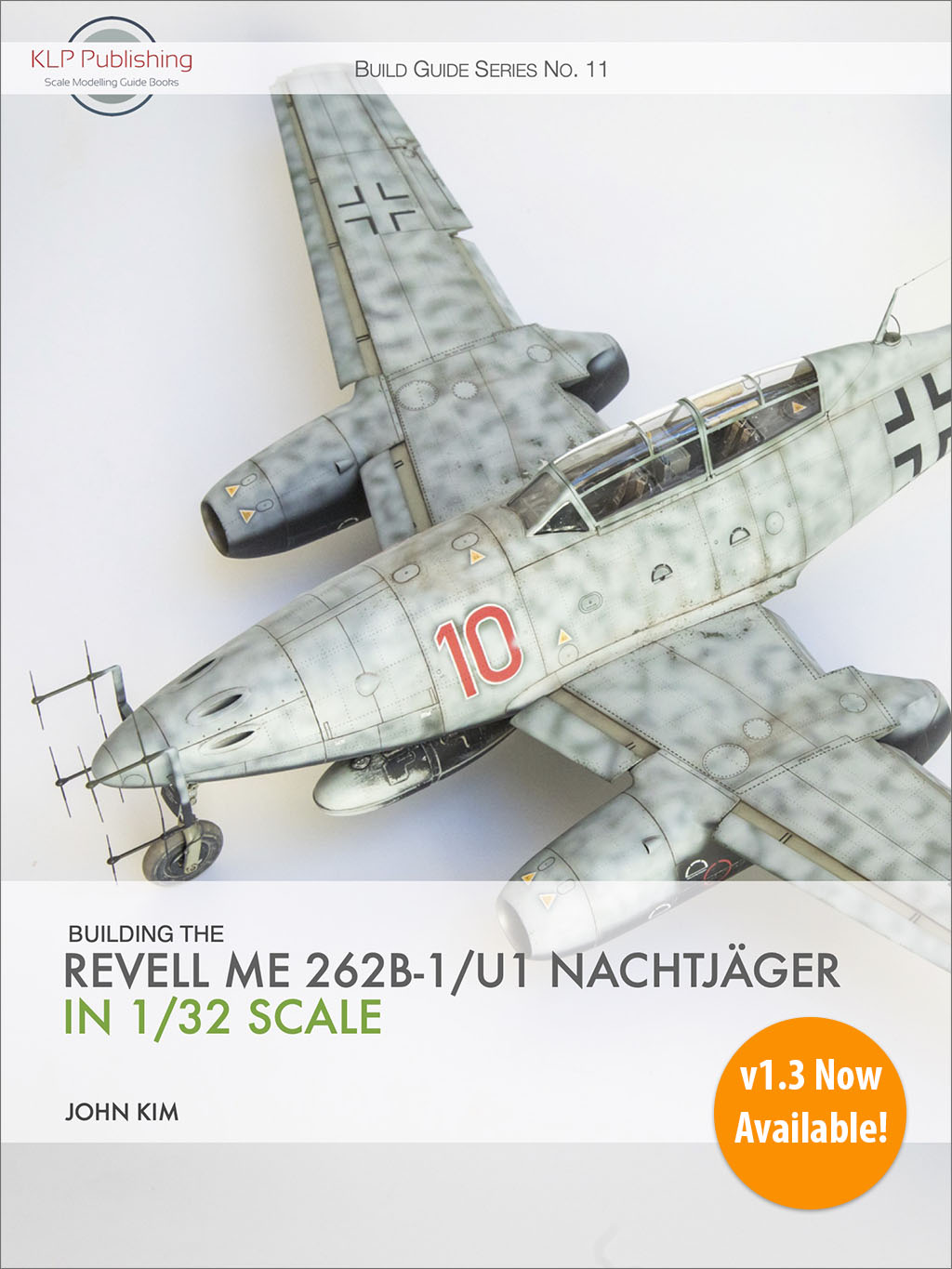 I'm pleased to announce that Building the Revell Me 262B-1/U1 Nachtjäger in 1/32 Scale by John Kim, has now been updated to v1.3. Not only have we fixed some more typos, thanks to the eagle eyes of customer Matt Low, but we've also updated the Barracuda Studios product links, now that Roy finally has his new website online—congratulations, Roy!
But wait, there's more! To celebrate this milestone for the ages, we've reduced the sticker price for the next week to just 12 Australian dollars!
Building the Revell Me 262B-1/U1 Nachtjäger in 1/32 Scale
In this 246-page eBook, John Kim builds the Revell 1/32 Me 262B-1/U1 kit to his usual excellent standard, offering plenty of hints and tips for construction and painting along the way. Along with John's terrific build, we've also included some fabulous artwork by James Bentley, accompanied by some historical notes by Mark Proulx, and our usual appendices covering aftermarket and reference options.
Note: all our prices are in Australian dollars.
v1.3 Now Available!
Existing purchasers are able to access the updated version for free. Simply log in to your account (or use your original download link) and re-download the book from the Downloads section of your profile. If you don't have an account or the original download link, please contact me and we'll sort it out. And of course, new purchasers will always receive the latest version.
See you all for the next one!