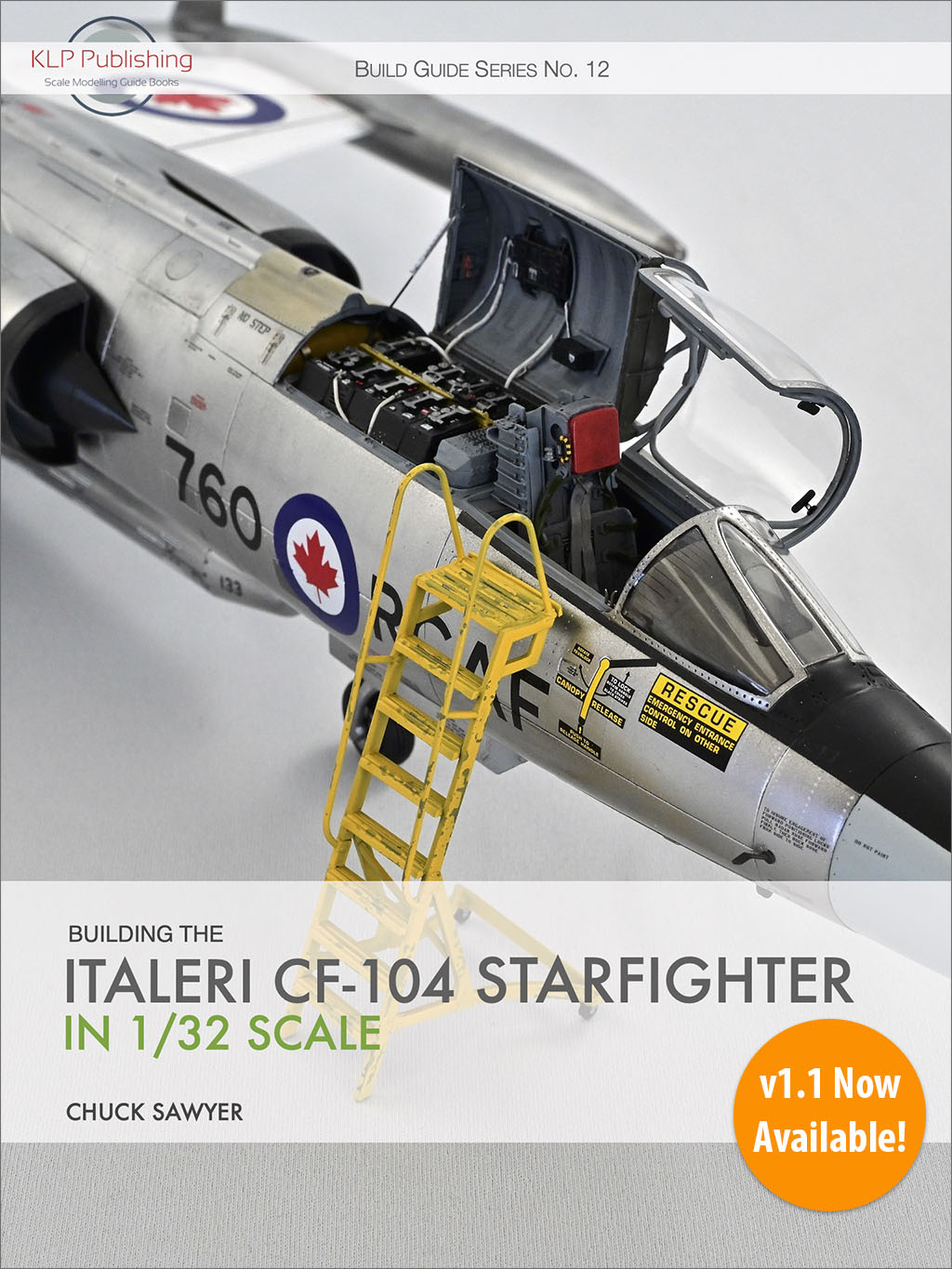 I'm pleased to announce that Build Guide Series No. 12, Building the Italeri CF-104 Starfighter in 1/32 Scale by Chuck Sawyer, has now been updated to v1.1! This update includes new footer text, some layout tweaks, and a couple of fixes in the Appendices.
Building the Italeri CF-104 Starfighter in 1/32 Scale
In this 326-page eBook, Chuck Sawyer builds the Italeri 1/32 F-104G Starfighter kit as a Canadian CF-104, combining it with a modest selection of aftermarket products to produce a stunning model. Along the way, Chuck treats us to tutorials on obtaining a flawless gloss finish, getting the best out of the Alclad range of metallic paints, and how to apply HGW's tricky Wet Transfer decals.
We've also included a 65-page walkaround by Gord McTaggart, of the CF-104 that currently resides at The Military Museum in Calgary Alberta, Canada.
Note: all our prices are in Australian dollars.
v1.1 Now Available!
Existing purchasers are able to access the updated version for free. Simply log in to your account (or use your original download link) and re-download the book from the Downloads section of your profile. If you don't have an account or the original download link, please contact me and we'll sort it out. And of course, new purchasers will always receive the latest version.
See you all for the next one!