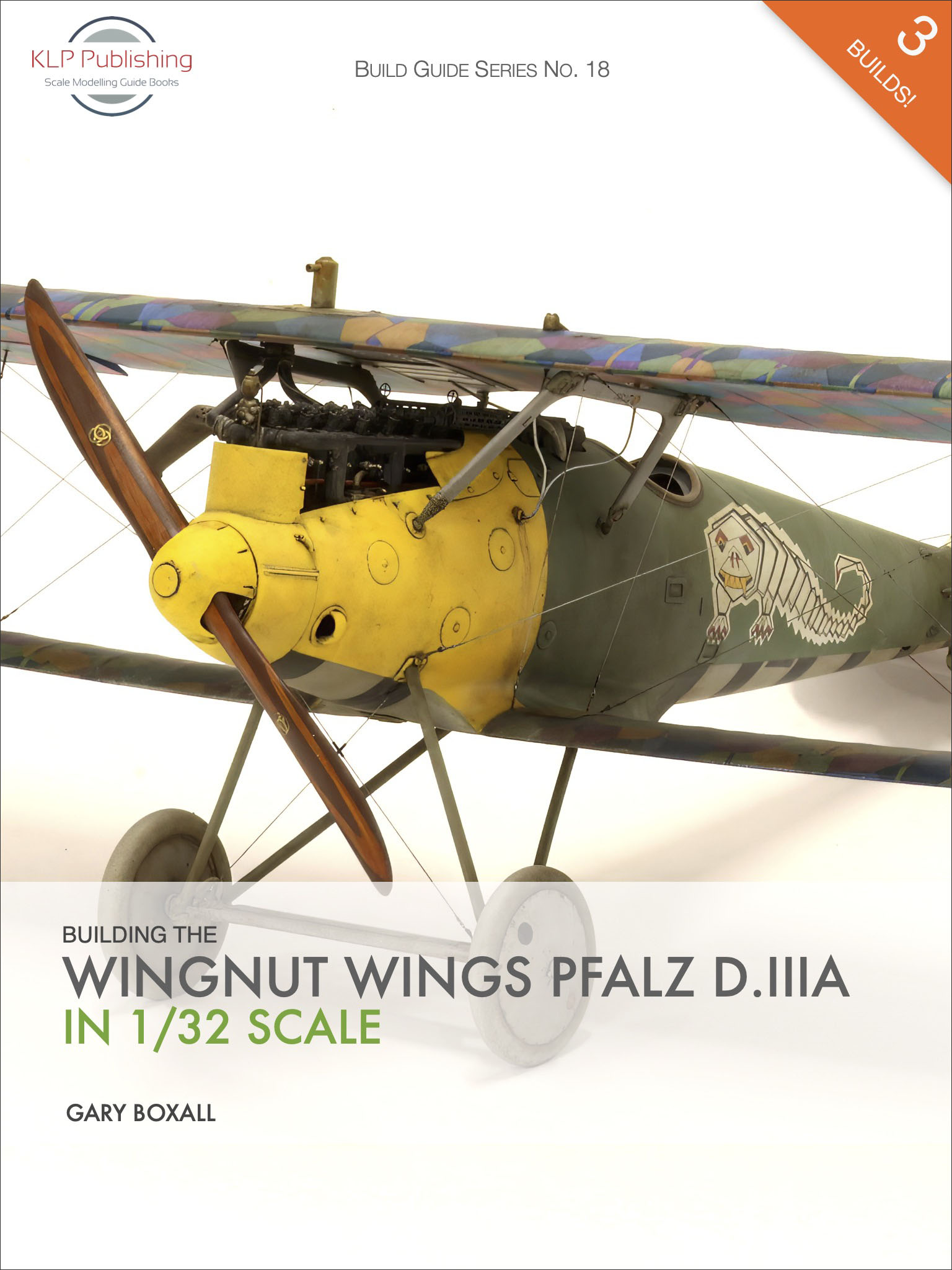 I'm pleased to announce that our next title, Building the Wingnut Wings Pfalz D.IIIa in 1/32 Scale by Gary Boxall, has reached the first draft stage! The development of this title has been much more iterative than our usual approach, which means that an official release of the final version is now only mere days away.
In this book, award-winning modeller Gary Boxall describes the building, painting, and finishing process of not one Wingnut Wings Pfalz D.IIIa kit, but three!
The first build uses Aviattic lozenge decals to portray Eugen Siempkamp's Pfalz D.IIIa, and is a comprehensive guide to building the model.
For the second build, Gary opts for a fully-painted finish to portray the markings of Hans-Georg von der Marwitz's Pfalz D.IIIa. Since the construction of the two models is almost identical, we've limited coverage of this build to the painting and finishing.
The third and last build sees Gary backdate the Wingnut Wings Pfalz D.IIIa kit to the earlier D.III, moving the machine guns inside the fuselage, along with sundry other modifications. The model is finished as Alois Heldmann's aircraft.
Page count will be in the 360 range, and the release version is imminent, so please stay tuned for the official announcement in the coming days!