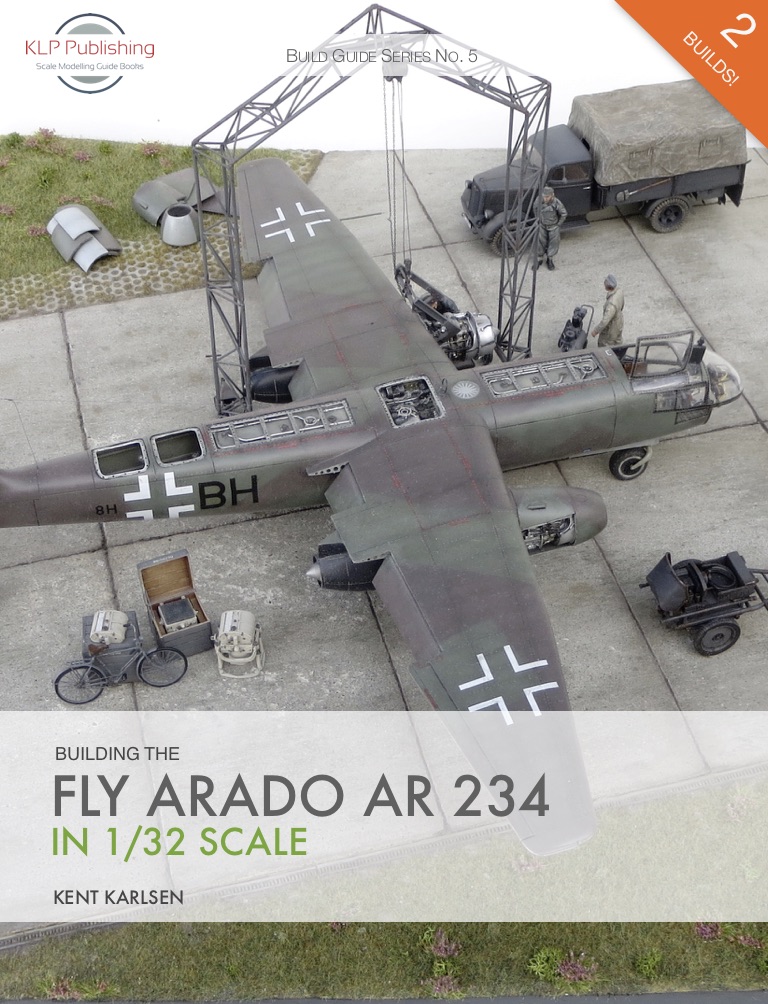 The 5th title in our Build Guide Series, Building the Fly Arado Ar 234 in 1/32 Scale by Kent Karlsen, turns 3 year old today. And to celebrate, we've reduced its price by a massive 33% for the rest of this week, to a mere 10 Australian dollars!
Building the Fly Arado Ar 234 in 1/32 Scale
In this 164-page eBook, Kent Karlsen builds not one, but two examples of the Fly Arado 234 kit in 1/32 scale.
The feature build sees Kent take kit 32008, add a ton of scratch-built detail, and then construct an amazing airfield maintenance diorama, in a scene that might have occurred at 'Fliegerhorst Grove' air base, in post-surrender Denmark.
For his second build, Kent converts kit 32003 into the V6 four-engine prototype, complete with figures and a Sd.Kfz.2 Kettenkrad from Zoukei-Mura.
v2.1 Now Available!
Note: all our prices are in Australian dollars.
So nip on over to our webstore and grab yourself and bargain!