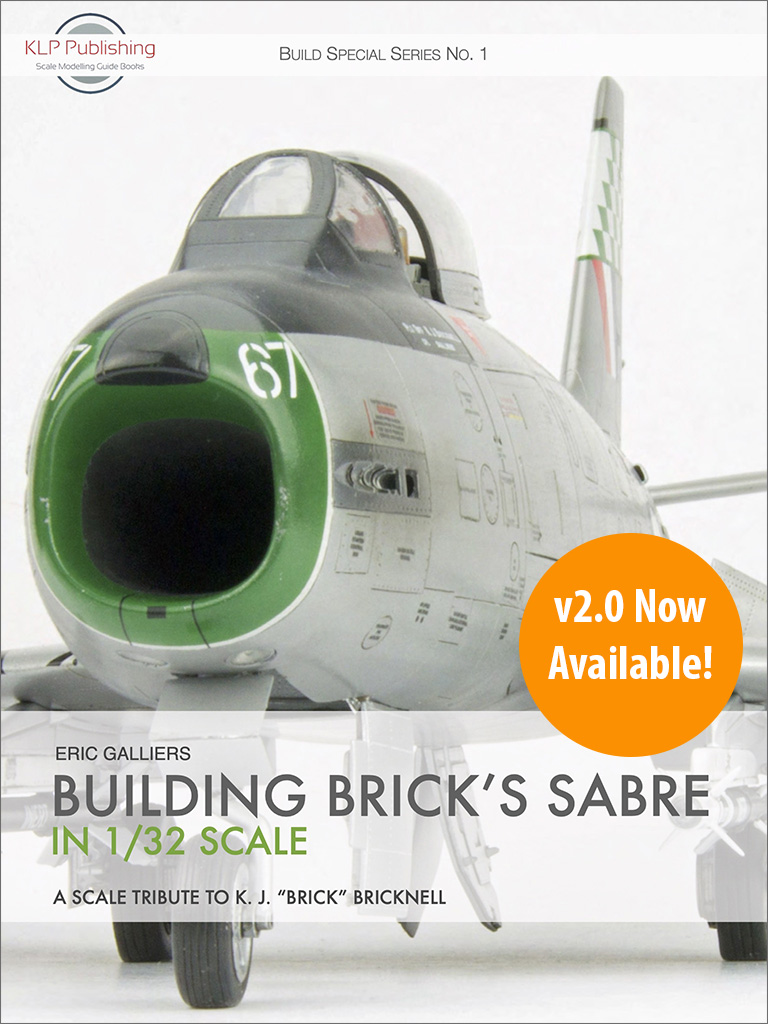 I'm pleased to announce that our very first title (released way back in July of 2017), Building Brick's Sabre in 1/32 Scale by Eric Galliers, has been given a comprehensive makeover, and bumped up to v2.0! We've completely revised the layout on some pages, and tweaked almost all the others, along with some typographical tidy-ups and general spit-and-polish. The price remains at 15 Australian dollars.
Building Brick's Sabre in 1/32 Scale
Written by master modeller Eric Galliers, this 123-page digital book shows you how he built his award-winning 1/32 scale model of K.J. "Brick" Bricknell's CAC Sabre. Using the Italeri 1/32 scale F-86F kit as a basis, Eric modifies it to the Avon-powered configuration employed by CAC-built RAAF Sabres, to produce an exquisite replica of Brick's Sabre as he flew it in 1963.
v2.0 Now Available!
Note: all our prices are in Australian dollars.
Existing purchasers are able to access the updated version for free. Simply log in to your account (or use your original download link) and re-download the book from the Downloads section of your profile. If you don't have an account or the original download link, please contact me and we'll sort it out. And of course, new purchasers will always receive the latest version.
Our next release is imminent, so stay tuned for more news and updates as they come to hand!